Super Game Chain to co-host Blockchain Gamer Connects San Francisco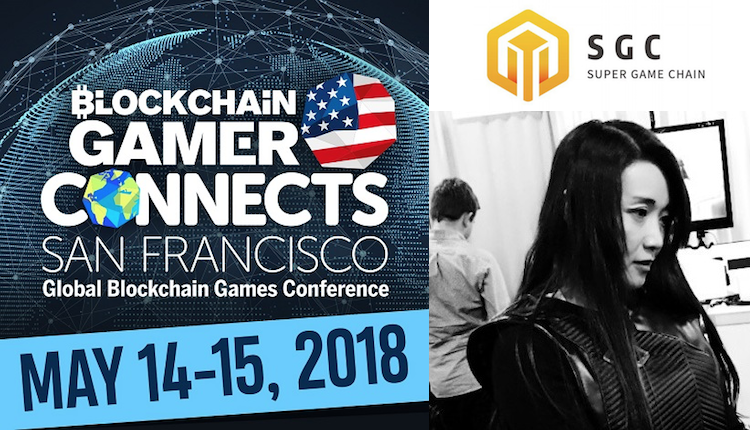 Palo Alto software company heads up the May 14-15 industry event
We're thrilled to announce that Super Game Chain (SGC) will join us at next month's Blockchain Gamer Connects San Francisco as event co-hosts.
Combining SGC's expertise in the blockchain sector with Steel Media's extensive experience in staging world-class events for the games industry, Blockchain Gamer Connects in association with Super Game Chain promises two days of expert insight, networking and blockchain business on May 14-15. Book your ticket now.
Conference pioneers
SGC aims to deliver a faster, more reliable and more scalable blockchain solution for gaming, having already achieved 4,000 transactions per second. Delegates will find out what this means for games first-hand in CEO and founder Tong Xu's seminar.
Her session will be part of four tracks of short, sharp sessions covering everything from explaining crypto, how it works with games and how the current market looks in The Blockchain Basics to identifying the top trends and exploring where the industry will go next in Link To The Future.
You can find out more about some of the 40 pioneering speakers appearing at the show here and here.
Funding, networking and media
Developers will get the chance to pitch to a panel of investors brought together by SGC specifically for the show; this one's sure to be as much fun to watch as it is to take part. And there will also be SpeedMatch sessions within the co-located Pocket Gamer Connects event for more chances to pair developers seeking funding with publishers and investors.
With 1,000 industry professionals under one roof, every delegate can use the free Pitch & Match meeting scheduler to find that perfect contact, as well as arrange the opportunity to show work in progress to local or international media.
An awesome event
Steel Media's MD, Chris James said, "We're absolutely delighted to have the Super Game Chain team onboard as co-hosts of the upcoming Blockchain Gamer Connects event. Their insight into this exciting new market, together with an amazing lineup of speakers, promises an awesome first event."
If you're serious about making money as a games developer in 2018 and beyond, you can't afford to miss out on Blockchain Gamer Connects San Francisco in association with Super Game Chain. Book now!