Why Parsec Frontiers chose NEO as its blockchain technology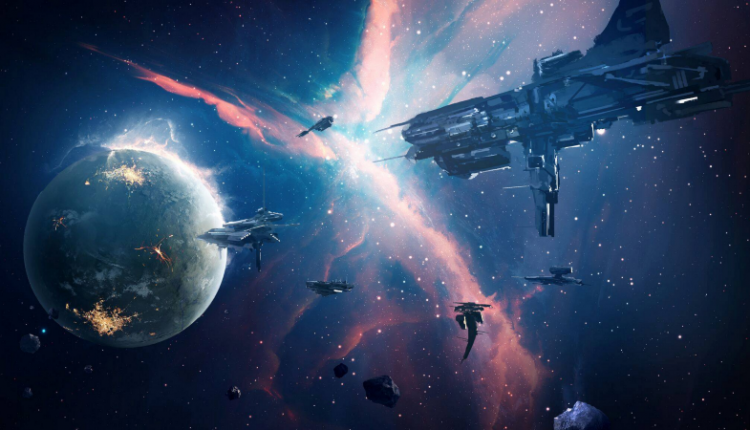 With its crowdsale now well underway, Norwegian developer Artplant has gone into more detail about its choice of NEO to be the transactional blockchain for its forthcoming space MMO Parsec Frontiers.
Writing on Medium, CTO Andrey Tsirulev commented the game required an infrastructure that enabled it to:
Issue its PRSC currency using ETH and transfer assets as ERC20 tokens

Trade assets at volume,

Enable players to create advanced smart contracts and decentralized applications,
Handle game rules, such as resource mining, craft and asset relocation,
Enable players to vote for game rule changes
Run a "truly decentralized blockchain" including an "efficient maintenance incentive model", and
Allow players to run a full node on Windows.
Looking for something new
These criteria meant the likes of Bitcoin or Ethereum couldn't be used as they're too slow and unwieldy.
Instead, Artplant looked into delegated consensus models, in which the blockchain remains decentralized but a small number of validator nodes are voted to create each block.
Examples of these include Hyperledger Fabric and Sawtooth, various flavors of Tendermint, EOS and NEO.
However, when it came to the more interesting solutions, notably have one blockchain for PRSC currency and another parallel chain for tradable assets, Tsirulev concluded "while blockchain technology is quite mature, blockchain interoperability is still way too young to become the cornerstone of our game".
The stars align
This meant the decision boiled down to a head-to-head between EOS and NEO, with NEO winning out because of its greater maturity and "industry-ready" status.
Notably NEO offers:
Advanced smart contracts using C# or Java
A Gas transaction fee system
Quick block creation (every 15 seconds)
Native Windows support, and
The ability for developers customize the platform
In conclusion, Tsirulev says NEO's focus on digital assets and digital identity is aligned with Artplant's goal to make Parsec Frontiers the blockchain game.
You can read the full Medium post here.
And don't forget to follow BlockchainGamer.biz on Twitter and Facebook.