Nitro Nation's Paul Flanagan speaking at PG Connects Helsinki 2023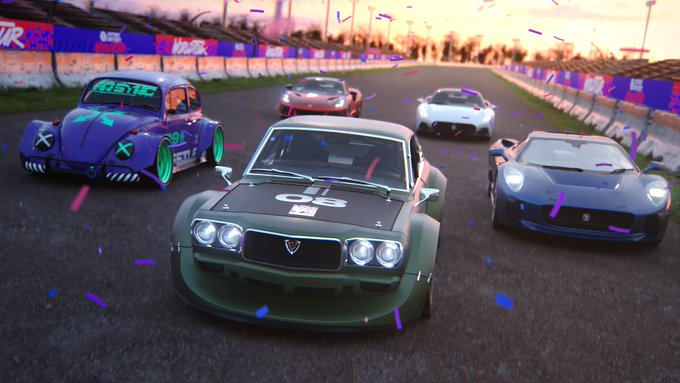 On 12th and 13th September 2023, Pocket Gamer Connects returns to Helsinki.
More than 1,700 delegates will gather for two days to hear from 200 of the world's leading authorities from the mobile gaming industry. Filling 15 wall-to-wall conference tracks across both days, they will share their expert insight on everything from monetisation and the latest development trends to blockchain and exploring the metaverse.
Promising over 30 hours of content from more than 150 speakers across 17 tracks, there will be something to inspire and inform everyone.
Ahead of the conference we checked in with Creative Mobile's Paul Flanagan about its highly anticipated Nitro Nation World Tour.
BlockchainGamer.biz: Can you tell us what Creative Mobile is currently working on?
Paul Flanagan: Our focus is building on the recent global soft launch of our mobile racing title, Nitro Nation World Tour, which we released with Mythical Games. We released an MVP to get user feedback and we're working hard to add new features to build out the game experience.
How is Nitro Nation leveraging blockchain to create new gaming experiences?
Nitro Nation World Tour is a fully featured, mobile, free-to-play drag racing game built on the series we've been operating for ten years.  The Mythical Games blockchain adds the possibility for players to own their NFT cars, to trade them in a marketplace, and to use clubs that have real value due to the usage of workshops, which are themselves NFTs.
What will you be talking about at Pocket Gamer Connects Helsinki?
I'm going to talk about our journey to launching Nitro Nation World Tour, from our first blockchain game in 2018, through to the challenges we've faced and what we hope to accomplish.
What do you think is the strongest takeaway you'd like your audience at the event to remember?
Blockchain is a technology. Games are games. Players play games, not technology. We're focused on a fun game which leverages technology to give players a better experience.
Additional web3 content at the conference includes the panel "Building Blockchain Games That Are Actually Fun", featuring Jari Pauna from Supremacy Games, Patrick McGrath from Moonlit Games and Elina Arponen from Quicksave Interactive.
Don't miss out, book your ticket today!