ZBD integrates Bitcoin rewards in Fumb Games' mobile title SpaceY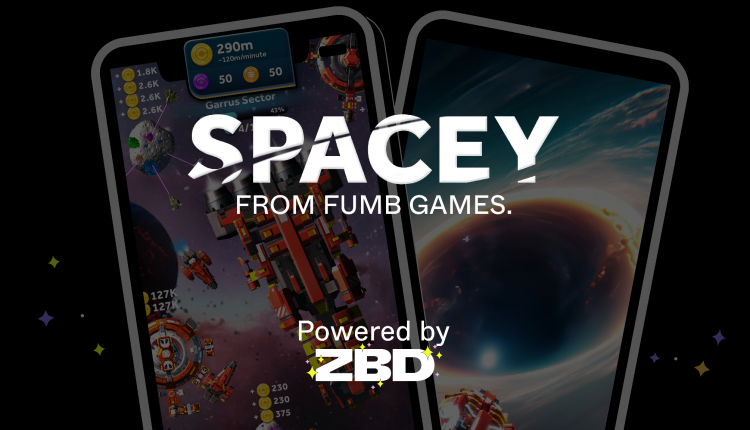 Sign up to our Substack, follow us on Twitter, and connect with us on LinkedIn.
Bitcoin gaming payment network Zebedee has signed a deal with UK-based developer Fumb Games to integrate Bitcoin rewards with the game studio's mobile-based title SpaceY.
With ZBD's plug-and-play API players will be able to earn sats, which are small quantities of Bitcoin, as they play games. While idle space game SpaceY has been available on app stores since 2019, through this latest integration players will be able to earn rewards in the form of sats while they continue to mine resources and upgrade their ships.
It's the second time the two companies have collaborated, as ZBD previously brought its tech to Fumb Games' idle tycoon game Bitcoin Miner. Through that integration, the game, which now has over 1 million players, increased its 30-day user retention over 10 times. 
ZBD Head of R&D Christian Moss commented, "The SpaceY ZBD integration builds on the tremendous success of our initial partnership with Fumb Games' Bitcoin Miner. The SpaceY integration is yet another clear demonstration of how developers and publishers can easily integrate our API into games, thereby injecting a new lease of life into existing gaming content."
Fumb Games CEO and founder Paul West added, "Just as with Bitcoin Miner, SpaceY is a game designed for maximum enjoyment, irrespective of whether you're a Bitcoin enthusiast or not. The success of our initial partnership with ZBD, onboarding over one million players to Bitcoin Miner in 2023, serves as a testament to our commitment and propels our ambitious strategy to welcome ten million players in 2024."