New blockchain games and ICOs roundup – May 29th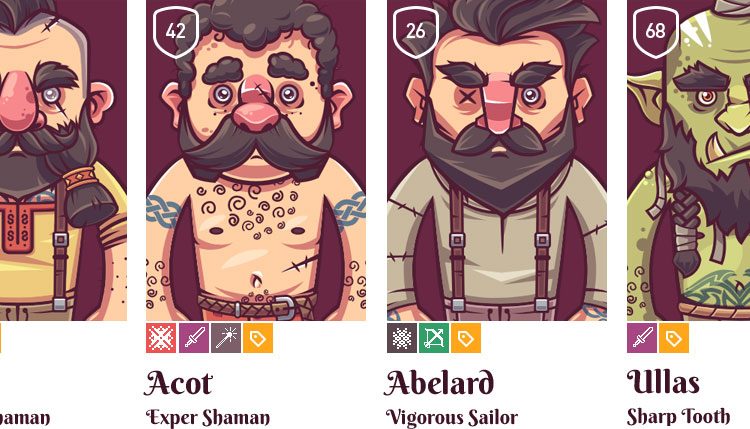 Every week we round up all the best new games and ICOs that we've added or updated on our massive lists
It's that time of the week again, when we run our discerning eye over the newest blockchain games and ICOs that have caught our eyes over the past seven days.
And it's a bumper week this week, with a massive stack of new games and a fair few new ICOs as well. So let's abandon the preamble and dive face-first into the updates.
Farm fresh
There's a whole bunch of new farming games out this week, some of them far, far weirder than others. But there are meatier releases too, if that's the sort of thing you're looking for. The meatiest of them is probably Heroes of Ethereum.
It's an RPG with a sense of whimsy and some really gorgeous art. You're hiring heroes, equipping them with weapons, and heading out to fight in a fantasy world. If that sounds interesting, you can find out more about the game at its official site by clicking right here.
But when we said it was a bumper week, we weren't joking. We've added loads and loads of new games to our massive list, so you should click this link to check it out and make sure you're up to date.
Games added this week:
520 Conflict Resolution
Bullish – The Game
Crypto Mars
Crypto Sim
Crypto Soccer Top
CryptoEarth
CryptoSpin
Cryptons
Cute Kitty Farm
Dino Farm Land
DopeRaider
Ether Bankster Farm
Ether Falcon
Ether Owls Nest
Ether Pooh Farmer
Ether World Cup Lion
EtherEmpire
EtherSpermBank
GPU Mining Simulator
GeoEth
HIPSTER GAME
Heroes of Ethereum
Jungle Scratch
Mafia Wars
Mahjongcoin
Panda Earth
Peerguess
Pump and Dump
Revolution1
SnakeFarm Idle
Solethium
Spider Farm
Squirrel Forest Idle
Tard Farmer Club
The Jigsaw Games
Turtel Idle Game
Unicorns vs Dinosaurs
WalletPet
Whale Party
Wolsuki
etherdoodle
Coining a phrase
There's a good handful of new ICOs on our radar as well. They're all upcoming, but that just means you can get in on the ground floor. Which, as everyone knows, is the best place to get in on anything.
Perhaps the most intriguing of them is dStadia. It's looking to mix eSports, spectators, democracy, and charitable donations into one big crypto-pot. How's it going to do that? Well why don't you click here to find out? Or, check out the video below.
We've updated a few bits and bobs on our huge list, as well as adding some more ICOs, so click right here and check it out in all its glory.
ICOs added this week:
Game X Coin
GamerToken
Yumerium
dStadia