New blockchain games and ICOs roundup – June 12th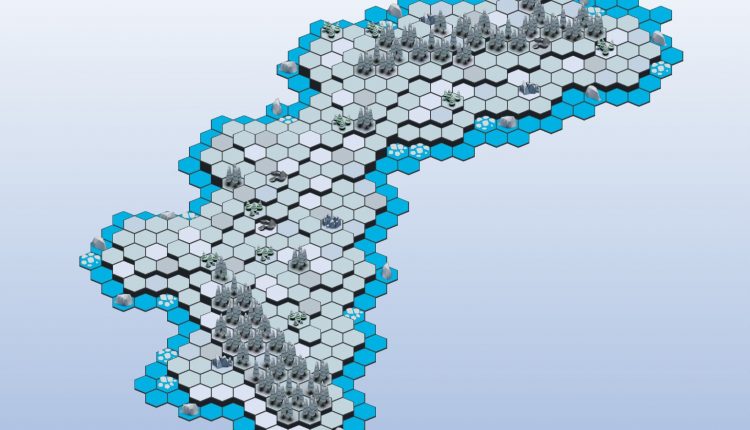 Every week we round up all the best new games and new ICOs
Oh, fine, we're a day late this week. But that just means this roundup of the finest new blockchain games and ICOs is chock full of even more exciting information than usual. There are games, there's a slick looking ICO, and there's a lot of world cup action.
So let's drop the pop and rush head-first into filling you, our discerning readership, in on the movers and shakers over the last seven-ish days of cryptotastic gaming news.
All on red
The most interesting game we spotted this week is CryptoPioneers. It's a game with a strong economic heart that's all about buying and building on islands in a digital world. And on top of that, it has a gorgeous blocky aesthetic that's a good deal more polished than other games of its ilk.
Think Minecraft, a sim, and a strategy game all rolled into one blockchain-based experience. Sounds slick, right? You can find out more about the game at its official website right here.
There are loads of new games that deserve your attention this week though, and you can check them all out on our massive list right here.
Games added this week:
COPA 2018
Coinslot
CryptoCovfefes
CryptoPioneers
Cryptostrippers
Dice For Slice
Eth Multilevel Referral
Eth Plot
Ethecom
EtherCup2018
EtherLoot
EtherStars
Ethsoccer
Franklin's Library
Integrity Warriors
Moon Dust Dividends
MyEtherGames
Oracle Roulette
Peace
Pig World
RigCraft
Roll100
SuperCountries
The Ether Button
WHEEL of ETHER
Putting the "see" in ICO
This week we're all about the virtual reality in the ICO space. Virtual Universe mixes together social aspects, an MMO, and a bunch of other ideas to create something that could best be described as "uniquely modern."
There's a lot going on, and not enough space here to explain all of it to you. So why not click right here to read more about Virtual Universe from the mouth of the horse that's making it. We doubt it's a real horse, mind.
We've also had a spruce up of our list to make sure it's all up to date. You can find that by clicking this link here.
ICOs added this week: