What we learned from Blockchain Summit London 2018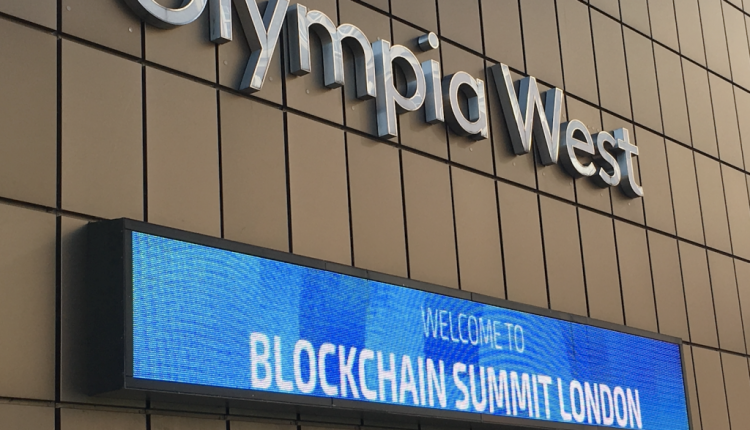 While blockchain has come a long way since being developed, it still needs to break into the mainstream market
From the 26th-27th of June, the Blockchain Summit London 2018 provided a unique platform for businesses across the spectrum to share their thoughts on the changing landscape of blockchain.
Over 120 speakers made up the various talks and panel discussions as to the future of blockchain within their industries and over 2,500 attendees frequenting the summit over the two days.
Here are some of the lessons we learned while attending the Blockchain Summit.
Businesses are looking at how to use blockchain
Speaking on the panel 'what will it take for blockchain to go mainstream', Mariana Gomez De La Villa, senior program manager for blockchain at ING spoke of the company's desire to apply blockchain to the problems that the banking and financial worlds face.
"Banks were the creators of the 2008 crisis. We took it upon ourselves to find out what we did wrong and how we can use blockchain to prevent it from happening again."
ING has, by La Villa's admission, been involved with the development and deployment of 30 blockchain-based products since 2017.
Companies are in agreement that blockchain has the potential to disrupt areas of business which have long been regarded as untouchable, according to Houman Goudarzi, innovation/technology manager at IATA.
"There's a monumental level of hype, and value to match the true uniqueness of blockchain. There are old institutions dating back to the 1960s which are being drastically innovated."
Blockchain as a buzzword
As the moderator for 'what will it take for blockchain to go mainstream', Monty Mumford used the term 'blockchain washing' to describe how companies were using blockchain.
The phrase was first used by the 451 group in their blockchain codex in 2017. In its findings, 451 found that while companies were quick to bring in blockchain, only 3% of participating companies used blockchain beyond their initial research.
'Blockchain washing' refers to the large-scale application of blockchain, either to create a product that's marketable or to use it as a solution to a problem that doesn't exist, according to Konrad Dobschuetz of Pfizer.
"We are far away from thinking blockchain will solve all our problems. If you don't have a problem, why find a solution."
"The question we need to be asking is how we can deliver a better service to our clients? What problems are there that we're trying to solve?"
Blockchain still has a long road ahead
While blockchain has come a long way since it was first developed, it still faces the uphill challenge of breaking into the mainstream market.
Steve Davies, Blockchain Leader for PwC, laid out plain the fact that while blockchain offers unique new methods of disrupting the market.
Its major challenges lie in lowing its barrier-to-entry, how it can regulate itself long-term and how it can win and retain the trust of a broader public that will inevitably come to use it.
"It's our generation's version of explaining the internet, it's a case of how to bring blockchain to the general public."
"Blockchain is abstract, and it's a challenge to understand. Constructing stable governance and rules/standards is hard. Everyone plays by the rules when it comes to finance/business/ etc. but there's no such thing for blockchain."
Companies, Davies continues, have to avoid taking a 'wait and see' approach towards the technology. And that companies have to test and find ways that it can be used to solve crucial problems.
"The reality is not so simple; the toothpaste is out of the tube; blockchain is here and not going away, and we need to be active participants, not passive observers."
And don't forget to follow BlockchainGamer.biz on Twitter, Facebook and YouTube.
You can also check out our Telegram news-only feed and drop into the conversion in our Telegram chat channel.