Blockchain Game Summit 2018 announces speakers including Loom, Fig, Enjin, EverdreamSoft and CryptoKitties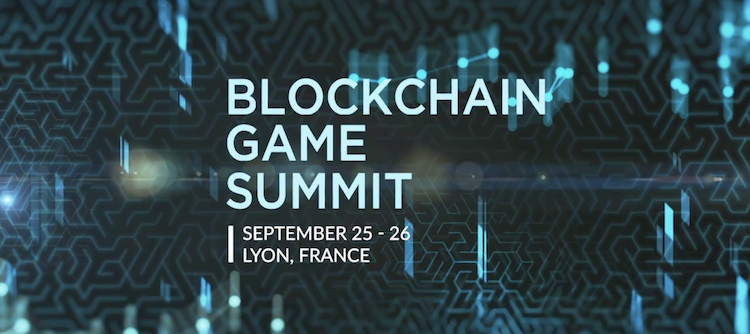 Blockchain Game Summit brings together experts from across the globe
Taking place in Lyon, France and hosted by B2Expand, Blockchain Game Summit is bringing together experts in blockchain gaming from across the world.
Commencing on September 25th-26th, the summit consists of a conference track plus a number of workshops, enabling developers to work hands-on with experts while getting support and guidance.
In terms of the conference, the first set were announced this week and more to follow.
Blockchain Game Summit – the speakers so far
Andrew Wagner – Decentralisation Specialist for Blockchaingaming.com
Georgios Konstantopoulos – Lead Plasma Researcher – LOOM
Alex Amsel – Head of Blockchain Strategy – Fig
Jon Jordan – Editor-at-Large of Blockchaingamer.biz
Witek Radomski – CTO – Enjin
Mickey Maher – Head of Revenue and Gaming Partnerships – CryptoKitties
Kim Cope – Problem Solver – CryptoKitties
Jérôme de Tychey – Director / Solution – Consensys
Nicolas Sierro – Product / Project Manager – Everdreamsoft
For more information about Blockchain Game Summit, check out our previous article here and their website here.
Those interested in attending can also use the Steel Media promotional code – SteelmediaxBGS18 to save 20% on the price of your ticket!
Continue the discussion in our Telegram group and don't forget to follow BlockchainGamer.biz on Twitter, Facebook, and YouTube.