WAX and Terra Virtua form new 'Strategic Partnership'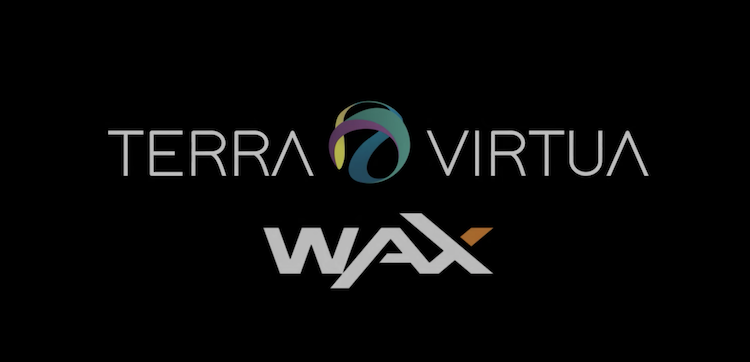 A strong bond for a virtual world and digital marketplace
Both WAX and Terra Virtua have been making strides this year.
One of the latest developments includes the formation of a 'Strategic Partnership' between the digital marketplace and VR platform.
According to the press release, the partnership seeks to provide a further market for WAX's digital asset platform, and another way for players on Terra Virtua to develop and monetize their content.
"This partnership combines the strength of the WAX marketplace with Terra Virtua's immersive AR/VR platform to create a secure, streamlined and interactive social environment to view, buy, sell and trade virtual collectibles."
WAX partners up with Terra Virtua
The partnership means that any assets bought on WAX's platform would be viewable through Terra Virtua as either a 2D or 3D item.
Gary Bracey, CEO, and Co-founder of Terra Virtua has expressed excitement at the partnership between themselves and the WAX marketplace.
"We're very excited to partner with a company like WAX that shares our goal of maximizing user interaction, flexibility, and participation in the blockchain gaming ecosystem," Bracey continues.
"WAX's in-platform marketplace and peer-to-peer trading features are key to our mission of creating a frictionless blockchain-based economy within Terra Virtua."
This perspective was echoed by WAX CEO, William Quigley.
"As a gaming and entertainment platform, and even as a social network, Terra Virtua has great potential to shape the future of the virtual reality landscape," Quigley explains.
"WAX's experience lies in virtual item trading and marketplaces, and we're proud to lend that expertise towards creating the blockchain economy Terra Virtua envisions."
Items traded on either WAX's marketplace or within Terra Virtua function as digital assets, owned solely by the player, and can be bought and sold for cryptocurrencies or fiat.
You can read more about Terra Virtua, check out our interview with Keith Ramsdale and Doug Dyer.
And continue the discussion in our Telegram group and don't forget to follow BlockchainGamer.biz on Twitter, Facebook, and YouTube.