The Forge Arena announces 'strategic partnership' with WAX & OPSkins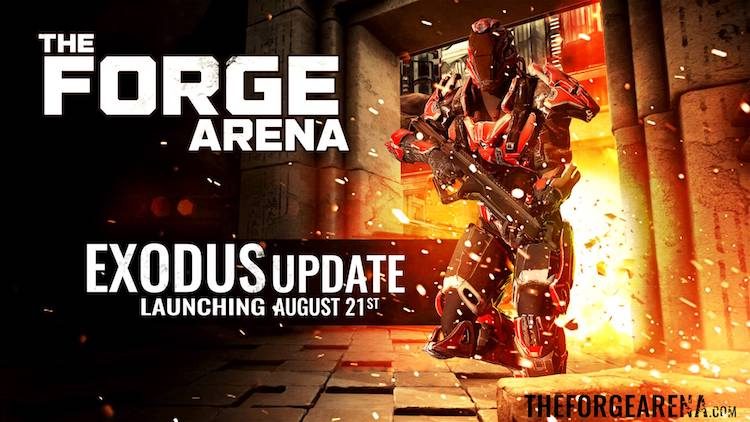 WAX is putting skins in a lot of games.
WAX is continuing to grow.
Both WAX and OPSkins are entering into a strategic partnership with The Forge Arena, a competitive, 5v5 First Person Shooter.
The announcement was posted by The Forge Arena CEO, Artur Minacov on August 20th.
I am happy to announce a partnership between @VGO_gg / @opskinsgo / @wax_io and our video game: @TheForgeArena. With the EXODUS update going LIVE TODAY, you will be able to use VGO items in-game. We will keep integrating as many VGO skins as possible, every single Update (Weekly) pic.twitter.com/QjmKMZC6IS

— Artur Minacov (@aminacov) August 21, 2018
The Forge Arena & WAX / OPSkins partnership
Minacov continues in the comments of his Twitter to provide additional details, mentioning that users will be able to sell on their existing skins while also buying and applying WAX / OPSkins decals to their in-game weapons.
Trading is not available today, but soon you will be able to trade your TFA skins, and sell them on @opskinsgo. Today, you can rock the integrated @VGO_gg skins and buy/sell them.

— Artur Minacov (@aminacov) August 21, 2018
The Forge Arena has major ambitions as a game, with its early access launch taking place on August 21st at 11 pm, players will be able to battle against opponents in a series of arena battles.
In an interview with Nvidia Geforce, Minacov and Simon Bourdon, CEO of Freezing Racoon, the game's publisher, illustrate the desire for the game to become a major esports title, with Minacov alluding to a future esports circuit taking place 'close to September'.
To find out more about The Forge Arena, visit their website here.
Continue the discussion in our Telegram group and don't forget to follow BlockchainGamer.biz on  Twitter, Facebook, and YouTube.