Blockchain Gamer Connects Helsinki – Introducing CodeGlue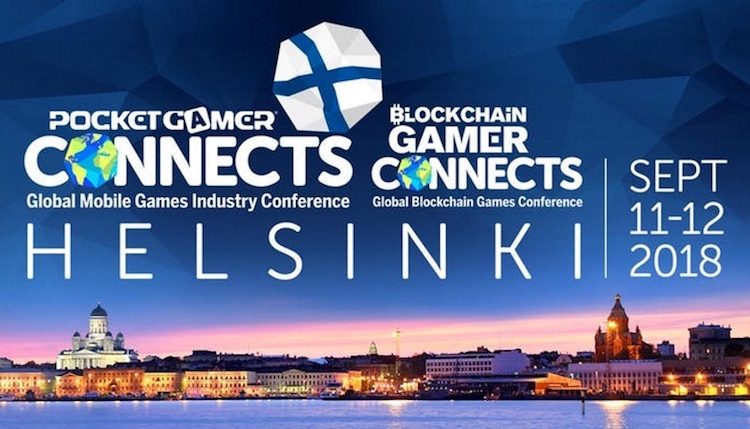 Blockchain Gamer Connects 2018 is fast approaching.
From the 11-12th September, PC and Blockchain gamers will descend on Helsinki to attend talks by over 40 speakers, including 500 delegates and what promises to be nearly 20 hours worth of exclusive content.
Among those attending the event are the contestants of the Alto Cryptogame Challenge, which is entering the end-stages of its competition, with the winners being announced during the conference.
One of the teams taking part is the game 'Crown of Carnage' by CodeGlue.

Q: How was the company founded?
A: Codeglue is a game development studio based in the vibrant urban city center of Rotterdam, The Netherlands. Maurice Sibrandi, a University friend, and I founded the company in 2000.
Initially, we focused on developing games for mobile phones, but nowadays we also develop games for PC and the latest generation of consoles, like the Nintendo Switch. We always try to make our games feel great to play, have a note-worthy art style and have an innovative design angle.
---
Q: What inspires you about blockchain and its impact on gaming?
A: We love to work with other fellow game developers, and we're always tinkering with the latest innovations whether it's virtual reality, augmented reality or blockchain technology. Especially blockchain technology offers great possibilities for gaming we feel.
The most compelling use of blockchain is putting virtual items on it. E.g., a certain limited edition elf sword or a special trading card could be tokenized and thus truly owned by the player.
When the player doesn't play the game anymore, he or she can easily sell the sword to another player. If a famous streamer gives away the sword he used in a game, that sword could become particularly valuable, as the ownership history is transparent and can't be tampered with.
---
Q: What made you want to enter and take part in the Alto Cryptogame Challenge?
A: I am very interested in blockchain technology and all the problems it could solve. As an owner of a game development studio, I am particularly interested in how blockchain can be used in our games.
While we were investigating the possibilities of putting virtual items on a blockchain when we came across the Alto Cryptogame Competition. For us, this was a nice opportunity to start doing some hands-on blockchain development.
Luckily, we had done an in-house game jam recently, and one of the resulting games called Crown of Carnage, which was a perfect match to enter this competition with!  

---
Q: What made you decide on this style of game?
A: Three times a year, Codeglue is doing an in-house game jam. Employees pitch their idea to the team and the best ideas get selected. Crown of Carnage was one of these ideas.
In Crown of Carnage players select spell cards for their wizard-y character and then enter an arena and fight with other wizards to gain control over the Crown.
It's all about balancing which spell cards you and your team mates use. A similar game mechanic of combining spells to customize characters can be found in Guild Wars I. The game mechanic is much loved by its players, but hasn't been used since in later games.
On Reddit people still express themselves how much they miss this kind of game. This is an important reason why we chose this game during the game jam. And, not unimportant, the spell cards and the character customization make ideal candidates to be tokenized.
---
Q: What are you most excited about in attending Blockchain Gamer Connects 2018?
A: We're just taking the first steps into blockchain game development, so it will be exciting to see what the state of the industry is.
What games are being developed at the moment? What technology providers provide the tools we can use? I know of a handful now, but suspect there are much more.
And of course I also see it as a great opportunity to meet fellow blockchain game developers and talk about the great new opportunities this new technology offers.

---
Q: What are the challenges that blockchain faces in its attempts to become a mainstream concept?
A: Everything surrounding blockchain still feels quite complex I think. It's just not for a broad audience yet. A lot has to do how you expose things to the consumer, it all needs to be made more user-friendly.
This is something we, as Codeglue, will be focusing on especially: How can we make the blockchain implementation as user-friendly as possible?
Also, blockchain technology is far from fully developed, and it will probably take some years to reach the mainstream community.
Some blockchains have technical issues with transaction speeds and costs, some do this better, but have a smaller user base.
Having low-cost transaction costs is particularly important for low transferring low-cost virtual items. These issues need to be addressed first for blockchain to become a mainstream technology.
---
Q: What advice would you give to new blockchain game developers?
A: We're quite new to blockchain ourselves, but it opens up some interesting opportunities for developers that like to innovate. We'd love to see more developers create new cool games that support blockchain. 
---
To find out more about Codeglue, visit their website here.
Continue the discussion in our Telegram group and don't forget to follow BlockchainGamer.biz on Twitter, Facebook, and YouTube.