Editors Picks – top 5 sessions taking place at Blockchain Gamer Connects Helsinki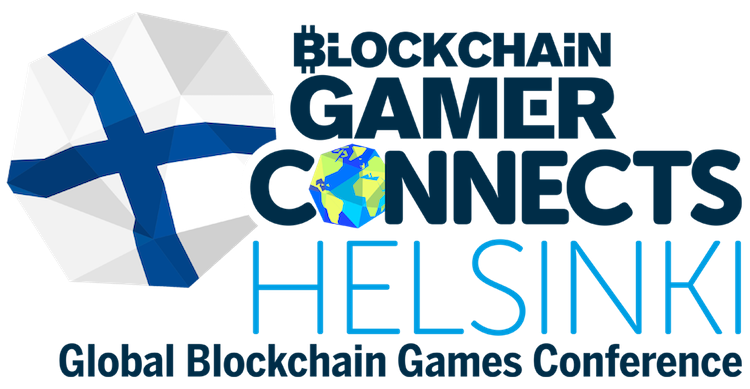 Attendees will be spoilt for choice at Blockchain Gamer Connects
With just days separating us from Blockchain Gamer Connects Helsinki, we take a look at some of the talks that will be taking place as part of the four highly exciting tracks.
It's certainly not easy to extract five chosen talks from this extensive list of insightful discussions, but here they are: the editors picks for sessions at Blockchain Gamer Connects!
It's important to note that, while there are only days to go, you can still register for your place right here!
Editors Picks – Blockchain Gamer Connects Helsinki
---
1) Blockchain Games Vs. Games Using Blockchain
Date: September 12, 2018
Time: 11:00 am – 11:20 am
Speaker: John Linden, President & Advisor for Seismic Games and Niantic
One of the recurring themes for blockchain, especially in gaming, is how exactly is it being put to use? Is it an integral part of the game? Or is it a tacked on feature?
With John Linden taking the helm of this talk, he will be breaking down what separates a blockchain game, from a game that uses blockchain, and how developers may better incorporate it into their games moving forward.
---
2) Making Blockchain More Accessible for Gamers and Developers
Date: September 12, 2018
Time: 11:20 am – 11:40 am
Speaker: Paul Barclay, Founder of DragonFoundry
Scaling is one of the issues that blockchain continually faces, but the other is how it can become more accessible to the average gamer, and developers that have little to no direct experience with it.
Hosted by Paul Barclay, who centered both DragonFoundry and NovaToken around the principle of making them as easy to understand for new users as possible, the talk will shed light on what blockchain gaming can do to realize its potential as a mass phenomenon.
---
3) The Future of Blockchain
Date: September 12, 2018
Time: 4:20 pm – 4:40 pm
Speaker: Vladimir Funtikov, Co-Founder, and CEO of Creative Mobile
While we can't see or fully predict the future, educated guesses work just as well, and blockchain is no exception to this.
With innovation proving to be second nature for blockchain, Vladimir Funtikov of Creative Mobile will be walking through just how we may see blockchain transform the gaming industry, and in what directions developers may go with it.
---
4) Blockchain Game Investors – Why do they care?
Date: September 11, 2018
Time: 4:20 pm – 5:00 pm
Speakers: Shirley Lin, Co-Founder and Chief of Business Development for DOGI, Joony Koo, Partner at Block Crafters Capital, Dean Anderson, Co-Founder and CEO of Gamestatix, and LK Shelley, Managing Partner of Affiniti Ventures
It's one thing to create a blockchain game, but it's another to engage with your audience, and impress prospective investors.
In this conversation between highly experienced venture fund managers and partners, along with blockchain developers, this talk will center around why investors care about the developments taking place in the blockchain gaming world, and what entices them about it.
---
5) The Utility of Tokens and Digital Assets
Date: September 12, 2018
Time: 12:20 pm – 1:00 pm
Speakers: Leonard Frankel, Co-Founder, and CEO of ClanPlay, Dean Anderson, Co-Founder and CEO of Gamestatix, and Keith Ramsdale, CCO of Terra Virtua
To say that blockchain is shaking video gaming's metaphorical table is an understatement, as the likes of Frankel, Anderson, and Ramsdale know, it's creating whole new ecosystems and economies through the use of digital assets and tokens.
This talk will cover just what kind of influence these tokens and assets are having on the games that individuals play, and the kind of utility they can expect from games that apply them.
---
To find out more about the various exciting talks that are in store, visit the website here.
Continue the discussion in our Telegram group and don't forget to follow BlockchainGamer.biz on Twitter, Facebook, and YouTube.