Blockchain Gamer Connects Helsinki – Introducing Andrej Cvoro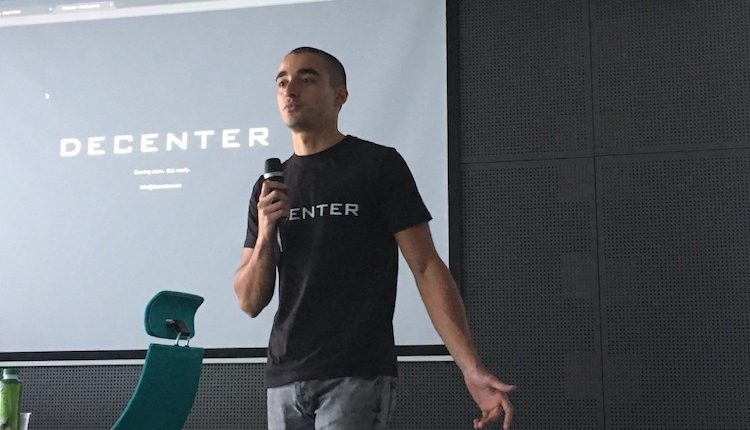 Decenter's Andrej Cvoro is coming to Helsinki
We're coming down to the final weeks before Blockchain Gamer Connects!

From the 11-12th September, PC and Blockchain gamers will descend on Helsinki to attend talks by over 40 speakers, including 500 delegates and what promises to be nearly 20 hours worth of exclusive content.
From now until the beginning of the event, we'll be shedding some light on the influential speakers and people heading down to Helsinki!
---
Introducing: Andrej Cvoro of Decenter
Q: Can you tell us a little about yourself?
A: My name is Andrej Cvoro, I'm the CEO and Founder of Decenter.
---
Q: What is it you do?
A: Decenter is a Belgrade-based startup that is fully focused on building on top of blockchain and contributing to the decentralization movement in general.
We are a team of 12 programmers, designers, and other creative types, with 2 of our current projects being blockchain-based games.
---
Q: If you could give a brief biography of yourself and your company, what would it be?
A: Decenter is a startup that lives and breathes decentralization, primarily through blockchain technology.
Since our inception in August 2017, we have been relentlessly researching and building on the Ethereum platform, having completed at least 8 different projects so far (both in-house and for the other companies from the Ethereum ecosystem).
As relatively young developers, we are truly excited to finally be able to use our talents and skills to work on something that is potentially world-changing and that can directly benefit the world around us.
---
Q: Could you tell us more about any talks that you'll be participating in?
A: I'll be participating in the panel titled Building Games On Blockchain.
---
Q: What excites you most about the presence of blockchain in gaming?
A: The fact that we have an opportunity to use a new technology in order to disrupt the status quo in so many different industries seems mind-boggling to me.
In gaming industry, in particular, we have a chance to rethink many of the core concepts that have been taking for granted until now – for example, the way digital assets ownership works or the ways we deal with game development governance.
---
Q: What are some of the challenges that face blockchain gaming?
A: Two major issues at the moment when it comes to all truly decentralized applications include scaling and adoption and that is no different when it comes to the blockchain games.
Blockchain games have actually nicely highlighted the scaling issue when the entire Ethereum network became congested by a CryptoKitties, a pioneering app in this field.
But we are aware of many talented and dedicated researchers and developers that are working hard to tackle this issue on various fronts – even part of our team is working on its contribution by implementing a state channel library for simple PvP games.
As for the adoption, we believe that we have a long way to travel until we make these kinds of applications appealing to the majority of the users (i.e. those that aren't in the "early adopter" category) who, unlike us, aren't willing to tolerate these major inefficiencies for the sake of enabling a new paradigm.
---
Q: What major things do you see happening in the blockchain gaming world in the next 12 months?
A: One of our main predictions is that we will see more and more big gaming studios embracing blockchain technology.
We are positive that at some point in the future entire gaming industry will adopt blockchain technology in same way and to a certain extent, so once enough gamers realize how little control they are given and how much of the potential ground-breaking features are being pushed back because gaming studios want to retain full control over their games and in-game economies, the gaming studios won't have any choice but to adapt.
Either that or they will be replaced by new companies that will be willing to fully embrace blockchain technology.
---
Q: Are there any parts of Blockchain Gamer Connects that you're looking forward to?
A: Meeting people from other teams that share our vision is the thing that I'm excited about the most.
---
With Blockchain Gamer Connects Helsinki 2018 drawing ever closer, there's still time to get your tickets! Visit the site here to find out more.
Continue the discussion in our Telegram group and don't forget to follow BlockchainGamer.biz on Twitter, Facebook, and YouTube.