GGRocket partners up with Bountie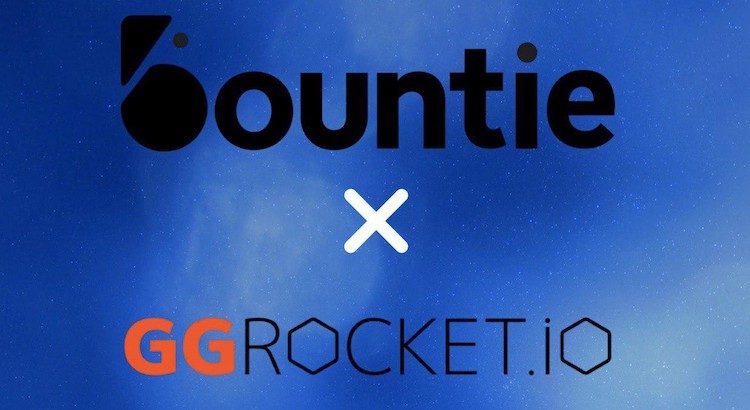 Partnering up to help esports and gaming.
For blockchain gaming companies, there's a lot of partnering up.
This September, this includes GGRocket, which has announced a partnership with Bountie.io with the intention of creating a gaming ecosystem which benefits both gamers and developers.
The limitations of gaming
Some of the limitations that gamers face, especially when using platforms like Steam, according to GGRocket, is that there's little incentive to share their purchasing history.
Developers also face limits to the effectiveness of their advertising, being unable to directly target players due to them not sharing this purchasing history.
While the monetization of gaming assets does take place, there has always been a high probability of thefts and scams. This is due to the lack of a porous marketplace, where users can sell assets from in the game instead of using a riskier third party.
Limits of esports
For esports platforms, particularly for their gamers, the creation of financial value from the communities they host and provide for is an uphill struggle, as there are few ways for these players to extract revenue from their gaming.
Similarly, esports competitors experience major disparities in sponsorships, investments, and rewards from competitions. This disparity is compounded by a lack of job prospects due to continued automation and applications for Artificial Intelligence (AI).
GGRocket partners with Bountie.io
In a Medium post, the company stated that the partnership aims to address some of the issues that limit the effectiveness of marketing, while also enticing players into interacting with new brands.
The CEO of Bountie, Lex Na, expressed the company's enthusiasm for being able to work with GGRocket on how to solve these issues for both the gaming and esports market.
"GGRocket is building a protocol in gaming that's GAME CHANGING! We hope to be involved in their journey and assist them with our experience and expertise. Also looking forward to their whole team to be relocated to Singapore soon!"
For more information about the partnership, visit their Medium blog here.
Continue the discussion in our Telegram group and don't forget to follow BlockchainGamer.biz on Twitter, Facebook and YouTube.