Youtubers fighting it out? DMarket backs card game: DHeroes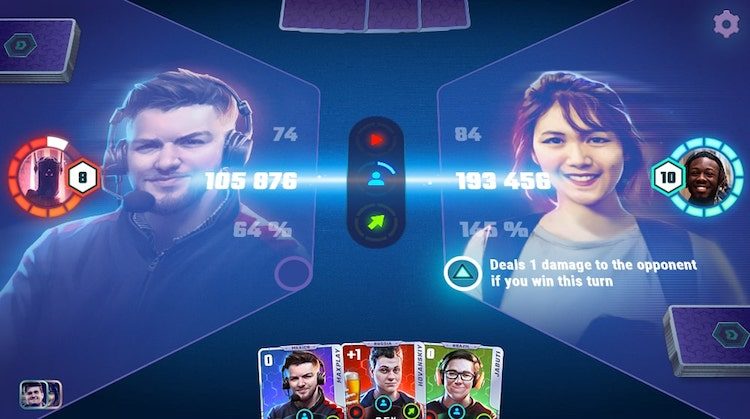 DMarket is backing a very interesting mobile card game.
While any Youtuber contemplates which broadcaster is better online, thanks to DMarket, we can do it via blockchain!

The platform announced this week that it will be backing the collectible card game, DHeroes. Developed by Monodon, each card a player uses represents a real-life Youtube personality, with their stats represented by the number of subscribers, videos, and channel views.
Based on a PvP format, players need to consider these stats, along with rarity and strategy to defeat their opponents. While being a 1v1 game, players will be able to create their own unique deck of broadcasters.
Having the support of DMarket, according to Vlad Panchenko, means a far larger audience for DHeroes, allowing it to tap into DMarket's experience too.
"Wide-ranging support for creative and promising gaming projects is a part of DMarket's global strategy. Our vast expertise in the games industry, unique technology and service will help monetize DHeroes and significantly expand its audience."
It's expected that the game will be released by the end of 2018, being available on iOS and Android. For the moment, players will be able to purchase packs of cards as part of its ongoing pre-order sale.
To find out more about DHeroes, visit the website.
Continue the discussion in our Telegram group and don't forget to follow BlockchainGamer.biz on Twitter, Facebook and YouTube.
Blockchain Gamer Connects  – London Registration 2019 – PGConnects – London