Waves is seeking out new game developers with its 1m token fund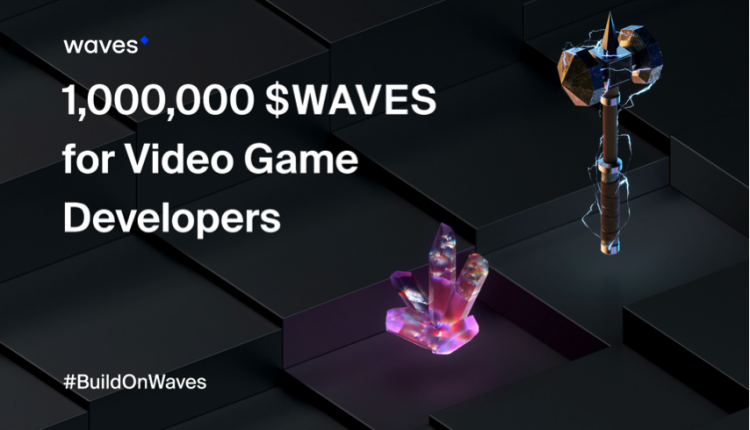 Waves intends to draw in new developers with its fund
Blockchain gaming is thriving, and a continuously evolving space.
It's with this in mind that the Waves platform, an all-in-one ecosystem for game creation, intends to draw more developers to its platform.
What sets it apart is that Waves intends to entice developers over with a fund of over 1 million Waves tokens (Equivalent to $2m). This fund would give intrigued developers an immediate advantage, allowing them to begin creating their game straight away.
Waves CEO and Founder, Sasha Ivanov elaborates on the initiative and the potential that this provides for new game creators.
"This initiative was launched to showcase the versatility of Waves technology and stimulate its adoption in such an important industry as gaming," Ivanov continues.
"I believe that the gaming sector will be an enthusiastic adopter of blockchain, and will drive its widespread use. Given the mutual opportunity here, we are more than ready to reward developers for the effort they make in implementing their projects within Waves ecosystem."
Who Waves is looking for
Game development teams with existing blockchain-based games who want to transfer their products to the Waves platform.
Experienced game development teams with projects in progress, who are considering integrating Waves blockchain functionality into their games.
Qualified development teams with game prototypes, who would like to explore integrating Waves blockchain into their products.
Waves seek to remove the friction that currently exists in incorporating blockchain into a broader game. And its platform is fully equipped to support new and existing developers interested in using it.
For more information about Waves, visit the website.
Blockchain Gamer Connects  – London Registration 2019 – PGConnects – London
Continue the discussion in our Telegram group and don't forget to follow BlockchainGamer.biz on Twitter, Facebook, and YouTube.