Eyes on the Isles – Blockchain development in the UK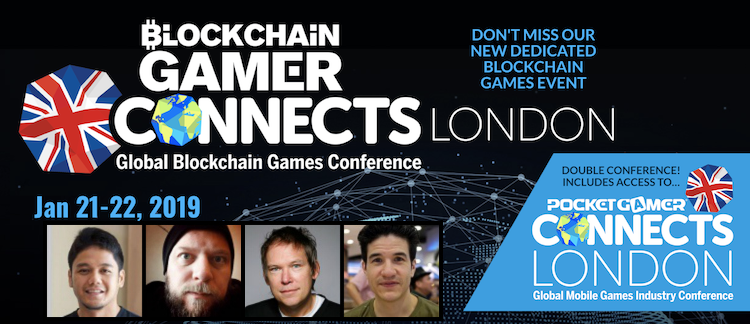 We take a look at what's brewing in the blockchain space in the British isles
As we count down the days until the beginning of Blockchain Gamer Connects in London, we go exploring. More importantly, we explore what sort of innovative projects are taking root in the blockchain space in the UK.
From now and throughout the remainder of 2018, we'll be shedding light on these companies. Not all things in the blockchain space happen in a bubble, so we'll be examining just how events like Brexit may shake things up for developers.
So how is it you can keep up to date with who and what we're talking about? Use the 'UK Special' tag! If you know any blockchain based developers in the UK that we may have missed, don't keep it to yourself.
Email James at [email protected] with your submissions!
If you want to share your insight into the UK video games market, write an opinion piece or tell us about something cool you're working on, drop PocketGamer.biz senior editor Craig Chapple an email at [email protected].
Or if you're into PC, get in touch with PCGamesInsider.biz editor Alex Calvin at [email protected].
Tickets for Blockchain Gamer Connects London are still up for grabs, so check out the website to find out more.
Continue the discussion in our Telegram group and don't forget to follow BlockchainGamer.biz on Twitter, Facebook, and YouTube.