Beam your assets up with Enjin's new QR scanner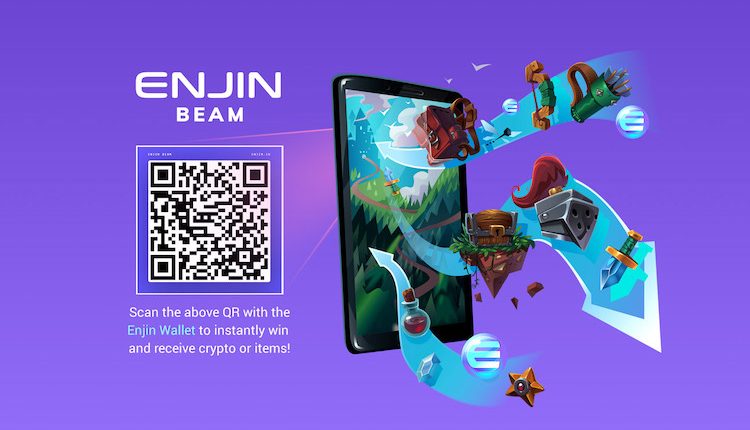 It's one of the fastest ways to send/receive assets, according to Enjin
There are plenty of blockchain enthusiasts that are familiar with token airdrops and items.
But the prospect of either of these is not only alien to outsiders but positively intimidating. Well, Enjin wants to change that with its new QR scanner, aptly named 'Beam'.
According to the company CEO, Maxim Blagov believes that this will help remove friction for new players.
"Enjin Beam will reduce existing barriers to blockchain technology, enabling any company, association, or group to create QR codes and offer blockchain-based items, such as collectibles and discount vouchers, to their users. This universal feature will boost mass adoption of blockchain technology."
How it works
For both distributors and developers, it streamlines the ability to send airdropped tokens and assets to users. All they need to do is attach the tokens or assets to a QR code, which users can scan using the Enjin smart wallet.
For more information about Enjin's Smart Wallet, visit the website.
Continue the discussion in our Telegram group and don't forget to follow BlockchainGamer.biz on Twitter, Facebook, and YouTube.