EtherGoo revamps, jumps chains and launches as TronGoo with TRON Arcade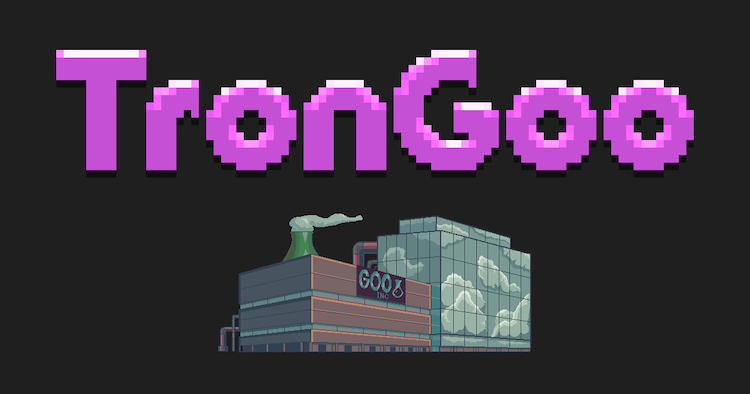 Scaling and transaction costs are stressing Ethereum game developers out to rival chains
Games can only be as fun as the underlying mechanics allow for. For the Ethereum blockchain, for example, its expansive list of associated projects have had a negative impact on gaming experience. EtherGoo is one of the latest to feel the pinch of Ethereum and has since transitioned to TRON.
Now making use of the TRON blockchain, TronGoo was officially launched and has since joined the TRONArcade. Some of the advantages, according to the developers, are reduced costs and faster transaction speeds.
For those unfamiliar with its Ethereum iteration: TronGoo is a game that revolves around the management of a 'Goo' factory. Depending on the kind of 'employees' you have (TRC20 tokens), the more Goo you can produce, which allows you to expand your workforce.
Depending on how much Goo players produce, they will be in line to win TRX-based prizes.
For those interested in trying out TronGoo, visit the website.
---
Continue the discussion in our Telegram group and don't forget to follow BlockchainGamer.biz on Twitter, Facebook, and YouTube.