Enjin unveils in-wallet token swap mechanic for its mobile wallet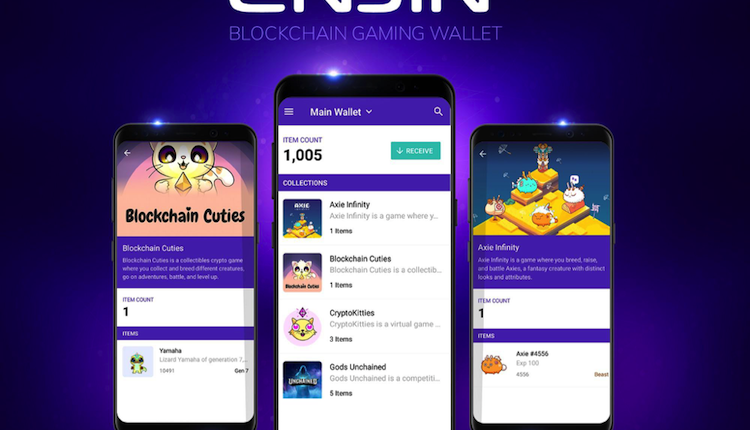 Enjin's wallet allows for the exchange of over 200 tokens and thousands of pairings
Initially making the announcement on January 21st, Enjin now releases its in-wallet token swap mechanic this week. The feature will be included on Enjin's already existing digital wallet through Google Play and the Apple App Store.
What this means for users is a readily available method of swapping tokens without the need for a third party. Enjin has managed to do this through partnerships with the Kyber Network, Changelly, and Bancor.
This system also allows for the flexibility of finding the best deal on exchange rates, including the ability to exchange tokens for one of the 170 accepted fiat currencies.
The inclusion of this system allows for the digital wallet to offer the scope of interoperability and collaboration that onlookers have come to expect from cryptocurrencies/blockchain, according to Enjin CEO, Maxim Blagov.
"We are very proud to work with Kyber, Changelly, and Bancor to make this a reality," Blagov continues.
"We all share a very similar vision for what cryptocurrency can mean to the world, yet we're all working to solve very different problems."
At this moment in time, Enjin allows for users to exchange 200 different tokens across thousands of different trading pairs. These pairs also include the more common Bitcoin, Litecoin, and Ethereum.
Token swapping on Enjin
The team behind the platform highlights that, while each of these token conversion services have similar goals in mind, they each bring something unique to the digital wallet. Bancor, for example, allows for token swapping to take place with no intermediary body while also offering token pairings on over 8,700 listed assets.
Kyber meanwhile allows for token swapping to take place seamlessly within any digital application. Partnering with Enjin allowed the former to work with the latter on integrating it into its mobile platform.
Lastly, Changelly serves as the market research entity, capable of finding the best exchange rates that users can exchange for, regardless of token pairing.
Alongside this
Enjin is also in the process of broadening the scope of application for Ethereum, working with Unity to accomplish this. To be specific, the blockchain platform intends to launch its own SDK on Unity, with the latter hosting the SDK on its front page for the entirety of 2019.
For more information about Enjin, visit the website.
---
And continue the discussion in our Telegram group and don't forget to follow BlockchainGamer.biz on Twitter, Facebook and YouTube.