Chibi Fighters announces its move to TRON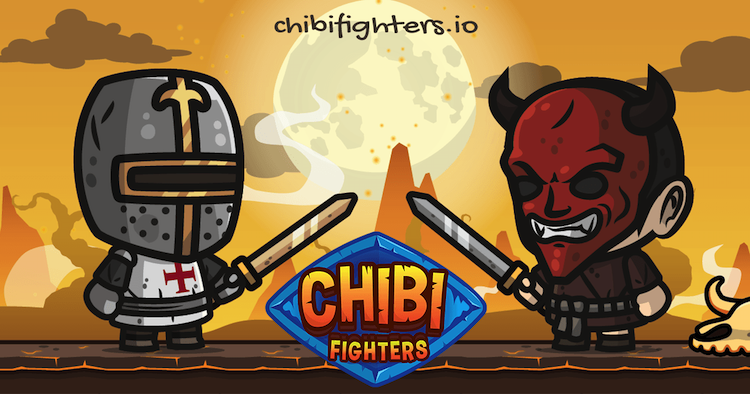 Chibi Fighters is logging onto the TRON Network
Across social media, Chibi Fighters has otherwise been steadily bringing forward updates, and one more recent surprise. Making the announcement via Twitter,  the team has announced that it will be officially migrating over to the TRON Network.
Check out the New TRON Chibi Fighters whitepaperhttps://t.co/EoSha5ZSw9#TRON #TRX #CryptoGames #WhitePaper #ChibiFighters

— ChibiFighters (@ChibiFighters) January 28, 2019
Alongside the announcement, the team released a newly edited whitepaper, which provides the reasoning behind the switch.
"Crypto in general is in very bad shape. We are not making any noteworthy cash. We did not have an ICO so funds are pretty much nonexistent." The team continues.
"TRON offers a lot of cool thing over Ethereum, for starters free transactions. We are working on a TRON port for Chibi Fighters. While doing so, upgrade the contracts to latest versions and improve the code."
For the moment, the whitepaper does not go so far as to disclose how this will influence the already Ethereum-backed economy. But that is understandable given the recent announcement. Longer-term, the team hopes to obtain a TRON Server, allowing the game to reach a far broader audience.
"Near future goals [consist of] a TRON server. If our presale succeeds it makes sense to have a counterpart on TRON."
While a considerable degree of these developments hinge upon its pre-sale, you have to respect the ambition. An ambition which also consists of expanding its existing Clan and Raiding mechanics, as well as introducing 'missing' features such as achievements and crafting systems.
Check out the brand new trailer for Chibi Fighters right here.
For more information about Chibi Fighters. Visit the website.
---
And continue the discussion in our Telegram group and don't forget to follow BlockchainGamer.biz on Twitter, Facebook and YouTube.