Islands in Entropia Universe
Funding a bank, an item exchange and an incubator
Token:
DTA
Blockchain:
Ethereum
Standard:
ERC-20
Company:
MindArk
Total supply:
120 million
Status:
pre-Token Sale
Raise:
$100 million
Token Sale %:
83%
Mining:
N
Live market:
TBA
Swedish developer MindArk has been operating its open-economy, user-generated-content-focused MMOG Entropia Universe (originally called Project Entropia) since 1999.
Entropia Universe has always allowed players to trade assets and exchange their in-game Entropia dollars for fiat currency. DeepToken will supercharge this process
During that time, it's slowly extended the game's scope – adding new five planets since launch – as well as continuing to expand its economy and playerbase to the point where it claims 3 million registered players and 33 million transactions carried out daily.
This has resulted in the game's annual economic value being worth an alleged $400 million.
And significantly – even before the blockchain – MindArk has always operated Entropia Universe in such a way as to allow players to trade assets and cash out its virtual currency Project Entropia Dollars (PED) for fiat currency.
Indeed, previously MindArk had gained a banking license to further build out its business, although the banking crash of 2008 curtailed this ambition.
All of which provides the setting for what is one of the most ambitious blockchain gaming projects.
Another universe
MindArk has now announced DeepToken (DTA).
This ERC-20 token that will enable the company to build what it calls an Intellectual Property eXchange (IPX), as well as a bank capitalized using DeepToken, and an accelerator project to encourage developers to support DeepToken and the IPX.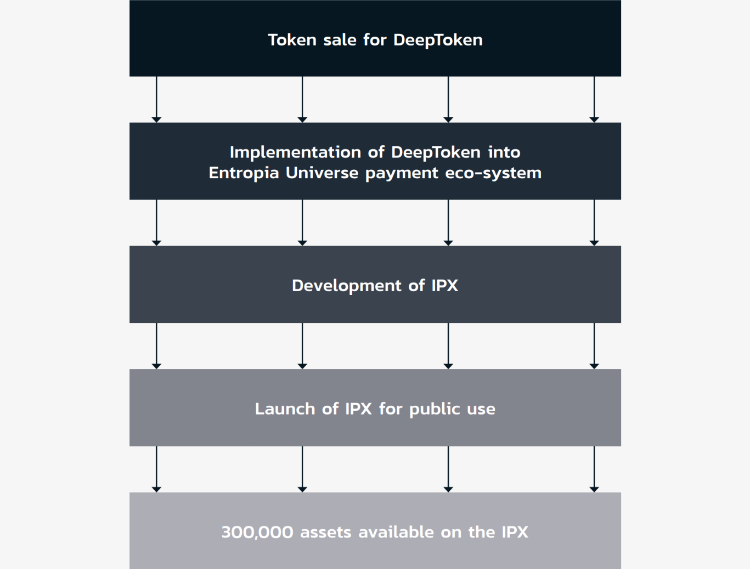 The funding of this ambition will start with DeepToken's token sale, which will see 100 million tokens sold at a base price of 1 DTA to 1 USD. MindArk will also retain 20 million tokens to maintain capital balance within the economy.
Of the $100 million it hopes to raise, it's expected 50% will be used to build the IPX, 25% for PR and marketing, 5% for business development, 5% for legal, 10% to cover the costs of the token sale, and 5% as a contingency fund.
MindArk says its bank will be the first capitalized using a cryptocurrency, in this case DeepToken
In terms of launching the IPX, this will initially be used to support new and existing content in Entropia Universe. MindArk reckons the game currently consists of 70,000 assets that cost $30 million to develop.
Not that all of these will immediately be placed onto the IPX, but over time, some will and as the company launches three new planets into the game, the assets associated with these will seed IPX's activity.
Over time, MindArk hopes the IPX will be used by other game developers as a global asset exchange for everything from character and item models to more general assets such as music, audio and even 3D printing files.
Its proposed accelerator project will also help in this regard as it will fund developers who want to use the IPX and DeepToken.
Ensuring stability
Underpinning DeepToken's value and future as an utility token will be the MindArk Bank, which the company says will be the first bank capitalized using a cryptocurrency, in this case DeepToken.
MindArk will have to apply for a new banking license in Sweden to set up the bank, a process it reckons will cost at least $10 million. But once operating, MindArk Bank will offer anyone in the world the usual array of banking services from current accounts to credit cards and loans, all backed by DeepToken.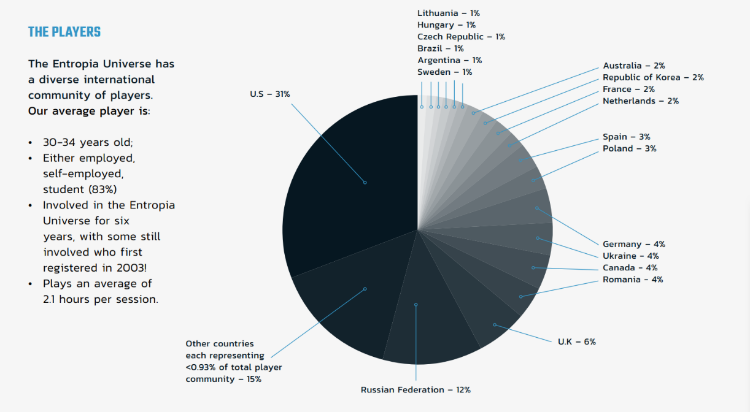 In terms of ensuing DeepToken does have a stable value, it will be integrated into the Entropia Universe economy, not least to enable users to cash out their PED currency to fiat currency more easily and quickly.
One reason this will be the case is DeepToken has been set up with embedded anti-money laundering features and owner identity data as part of the token structure.
DeepToken has been set up with embedded anti-money laundering features and owner identity data as part of the token structure
The result is a token that will be based on an existing and stable business, and has been created by a company that's demonstrated its ability to successfully operate an open-economy online game, even without the use of blockchain technology.
Of course, given the ambitions of MindArk's plans, there are plenty of things that could go wrong, not least because of the inherent link between a bank, which needs to be highly stable, and an asset exchange, which has yet to be developed, deployed or proven.
Nevertheless, it's clear MindArk's previous experience has enabled it to consider the risks and come up with a business proposal that balances the risk with the returns. On that basis, it will be fascinating to see how DeepToken and its associated projects develop over the coming years.