What is BUFF?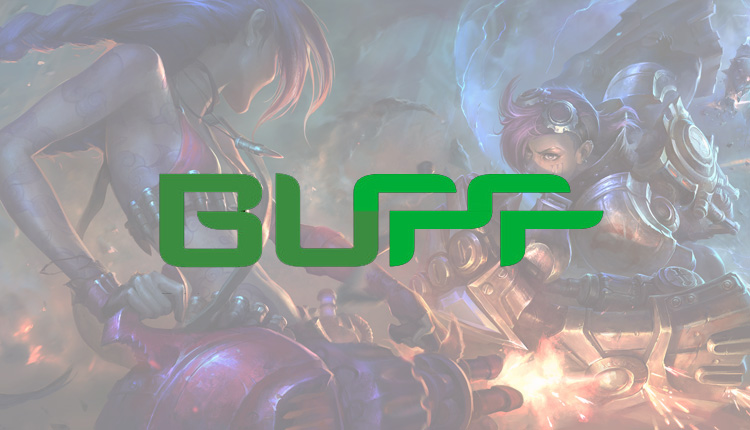 Gaming loyalty token will first go live in Overwolf
Token:
BUFF
Blockchain:
Ethereum plus custom
Standard:
ERC20
Company:
Buff
Total supply:
300 million
Status:
Public ICO due in May
Price:
TBA
Soft cap:
$6 million
Hard cap:
$30 million
Token Sale %:
20%
Mining:
N
Live market:
TBA
Labelled "Game for fun. Earn for real", Buff Coin (BUFF) is the ERC20 token underpinning Israeli startup Buff's planned universal and decentralized gamer loyalty program.
Using the Buff service, which will be delivered through a web app with integrated wallet, gamers will be rewarded with BUFF in direct correlation with their progress, achievements and time spent gaming on any support format.
BUFF plans to use Ethereum as its public blockchain, with a custom high volume blockchain for all other activity
BUFF will initially launch as a third party token within core PC gaming community platform Overwolf, where it will convert into the in-platform currency Wolfcoins.
More generally, however, BUFF will find utility as part of its own platform.
Two blockchains
As for the underlining blockchain, public transactions such as trading, game purchases etc
will use Ethereum (scalability dependent) via smart contracts. A proprietary blockchain will handle all other activity, which will require very high transaction volumes.
Indeed, BUFF's blockchain architecture will technically consist of five elements: a P2P dApp for messaging and in-game data collection; an AI-based analytics service, which also handles fraud; an arbitration and support service; the public blockchain; and finally the custom blockchain for reward allocation.
This will be developed using a framerate such as Graphene and initially tested using EOS.
In terms of how this blockchain will operate, Tier 3 Buff players will run full BUFF nodes on their PCs, gaining commensurate rewards. The blockchain will use a customized Delegated Proof of Stake algorithm that Buff labels Proof of Play.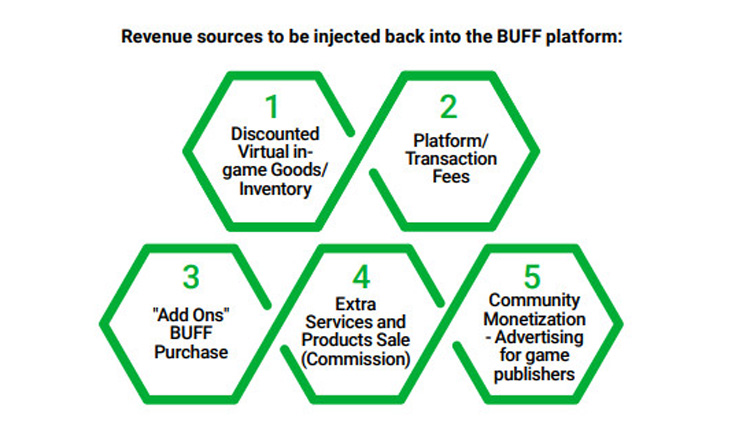 Tier 2 players will also be rewarding for processing some lesser aspects of the blockchain in terms of the core BUFF analytics service and providing real-time checks. Tier 1 is the basic membership level which provides limited game data.
Fuelling the economy
In terms of how the economy is expected to work, Buff hopes to gain publisher buy-in by providing a highly engaged player base for them to market new games to, as well as offering rewards, in-game items and other offering to lengthen retention in existing games.
Buff will help kickstart this activity with 20% of BUFF coins allocated to marketing. The company will also take a small margin from each transaction to maintain the service. Affiliate models and event sponsorship i.e. for esports will also play a part, as will the proposed launch of an in-game item trading platform.
Buff plans to launch its MVP and token sale in May (soft cap $6 million, hard cap $30 million), with a six month beta test with Overwolf, including support for games such as Dota 2 and League of Legends planned for late 2018.
It hopes to add mobile platform support, support for more games, and scale its community during 2019, with a SDK for publishers, console support, and full-scale deployment expected in 2020.
You can find out more details at the Buff website and by reading the whitepaper.
And don't forget to follow BlockchainGamer.biz on LinkedIn, Twitter and Facebook.