Why now is the time for Animoca Brands' aggressive blockchain investment strategy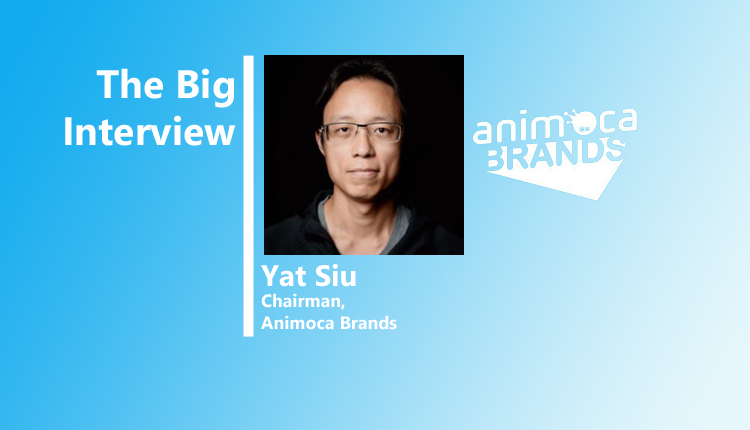 Chairman Yat Siu explains
Few companies have been as active in the blockchain games sector as Animoca Brands.
As last count, the Hong Kong-based Australian-floated (ASX: AB1) outfit has closed 13 deals of various types during 2018.
Blockchain feels like the internet was back in 1996.
These range from deals to publish CryptoKitties on iOS in China and with HTC on its Android phones globally, to raising $2 million in investment, and also swapping $1.5 million of its stock for tokens in seven emerging blockchain game companies.
A busy time then for entrepreneur Yat Siu, who amongst other positions is Animoca Brands' co-founder and chairman.
"Blockchain feels like the internet was back in 1996," Siu says and he should know given that was when he launched one of Asia's first internet companies Hong Kong Cybercity.
"There were 36 million internet connections globally then. There are 30 million wallets now."
Now is the time for blockchain
In that context, Siu reckons blockchain remains in the pre-early adopter phase.
"What we ask ourselves is how can we have impact as a leader in this space?," he reveals.
Given Animoca Brands' history as a mobile game developer, Siu unsurprisingly says games will be a key driver if blockchain is to become a consumer technology with mass scale.
Hence, part of its strategy is blockchain-enabled games such as The Sandbox, which Animoca bought in its $5 million acquisition of developer Pixowl, and which will also be integrated into the Decentraland platform.
Another element is providing a more accessible wallet than current market leaders such as Metamask and Trust. Animoca's gamified mobile app Walletpet is in soft launch testing.
Animoca's most recent set of deals, however, reveals a much broader strategy of cooperation and mutual investments with a range of blockchain startups covering the spectrum from low level protocols and infrastructure to applications to disrupt the music and real estate industries.
One significant element of these deals is mutual investment, which see Animoca swapping its equity for the equivalent dollar amount of each companies' tokens, both of which will be held in escrow for 24 months.
"Some people think it's a bit looney for a public company to do this but from a financial point of view it's not so crazy" Siu says.
"Of course there are risks, and we have to educate our shareholders about blockchain, but the companies we're doing deals with are leaders in the space, so this is the time to be doing such deals."
Continue the discussion in our Telegram group and don't forget to follow BlockchainGamer.biz on Twitter, Facebook and YouTube.