How Crypto Idle Miner intends to re-invent casual gaming with blockchain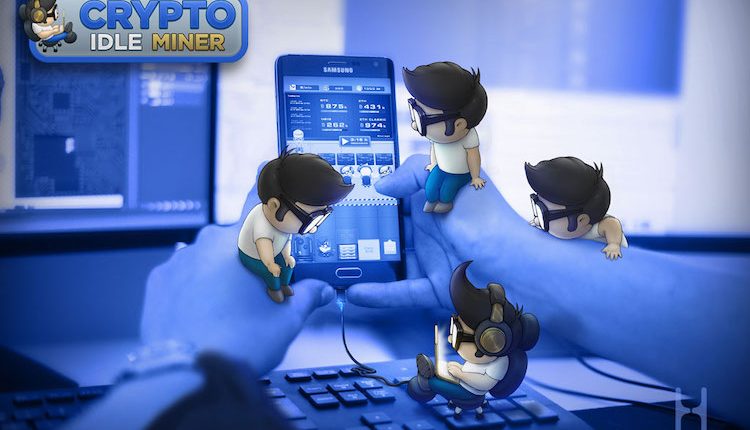 For the world of mobile gaming, casual and idle games have carved out a pretty thorough niche. But if there's one thing that blockchain has a reputation for, it's upsetting and re-vamping old formulas.
And this reputation is not far behind whenever blockchain enters the world of mobile gaming, and Hora Games is a good example. In the current iteration of its beta, we get to see Crypto Idle Miner at a very early stage.
We also had the pleasure of finding out more about how Crypto Idle Miner intends to set itself apart from other mobile games.
Mobile gaming with Blockchain, not a blockchain mobile game
We decided to create a game that will simulate the process of crypto mining, crypto trading and everything in between.
This is the sort of difference that this game has going for it, according to Goran Aleksic of Hora Games.
With developers commonly thinking of blockchain as something that can manage an entire game. Aleksic argues that this is not the direction Hora is taking.
"Since blockchain emerged into gaming and became somewhat popular, this sounded like a great idea!" Aleksic continues.
"But, I believe that people got a bit over-enthusiastic and started building entire projects based on blockchain technology instead of just putting a portion of it, a segment, on a blockchain."
While Hora Games' approach is to have blockchain be a present feature within the game, it carries with it all the incentives of a blockchain game.
How it does this is through its native HORA Token, which gives players the motivation to engage with the game. This is especially true when it comes to engaging players long-term, something that mobile games often struggle with.
But it's here that Aleksic let us in on some of the game mechanics that the Hora team are currently experimenting with:
Leaderboard with Leagues
Mining Pools – which will enable players to team up and mine something together
Hacking/Security labs (Asynchronous PvP mechanism) – where players can upgrade their hacking, security skills and attack other players to steal in-game currencies
What this introduces is a whole new range of ways for players to continue to be engaged by the game. And with these new systems come new ways for players to earn HORA tokens which can then be redeemed for real money.
For more information about Crypto Idle Miner, visit the website.
Continue the discussion in our Telegram group and don't forget to follow BlockchainGamer.biz on Twitter, Facebook, and YouTube.