Speaker profile: Dean Anderson, Gamestatix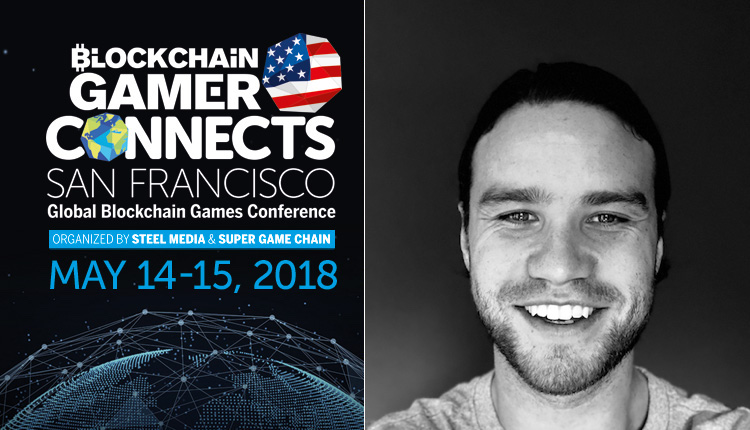 Find out more about one of the speakers appearing at Blockchain Gamer Connects San Francisco
Dean Anderson, co-founder and CEO at Gamestatix is one of 40 world-class blockchain gaming speakers appearing at Blockchain Gamer Connects San Francisco on May 14-15.
To hear him speak in person, book your ticket now!
Dean Anderson is a blockchain evangelist with deep working knowledge of the UK and European Games Industries. He was previously tasked with driving commercial growth at NJLive; an agency responsible for the UK launch of triple-A franchises such as Halo, Call of Duty, Overwatch and Destiny to name a few. After years of working agency-side, his focus has now shifted to empowering indie developers and studios.
BlockchainGamer.biz: What do you do?
Dean Anderson: I'm currently working hard to deliver the Gamestatix platform and ICO; Gamestatix is a new social, co-creation platform for indie games.
What makes you most excited for blockchain gaming?
I believe blockchain technology has the power to level the playing field for indie developers.
The amount of time and resource being pumped into games is now in some cases astronomical, making it incredibly difficult for small indies working on new IP to compete with large studios and publisher developer teams – blockchain technology will change this. I'm super excited be a part of this change.
What are your thoughts on the way the sector has grown in the last 12 months?
The sector is maturing. Which I for one am a fan of. The ICO as a mechanism for creating new competitive companies delivering value is a great one.
However, true to form, human nature has led to the exploitation of something that is useful. With new smarter money coming in, ICOs in the future will need prove they are the beginning of a new competitive business.
What major trends do you predict for blockchain gaming in the next 12 months?
I predict blockchain will usher in a level of collaboration in the games industry. Indie developers will begin to invite a deeper community involvement in game development by licensing and purchasing user generated content on a scale that has not been seen before.  
Which part of Blockchain Gamer Connects San Francisco are you most looking forward to?
I'm looking forward to connecting with people working on exciting new projects and learning as much as possible.
About Blockchain Gamer Connects San Francisco
More than 400 blockchain gaming delegates will gather at the Bespoke venue on May 14-15 for Blockchain Gamer Connects San Francisco. Over the two days of the event, there will be 40 expert speakers addressing the key issues for the blockchain gaming  industry, from global trends and new tech to tips, tricks and strategies. Tickets are selling fast, so don't miss out – get yours now!