How DeStream hopes to build a vibrant game streaming ecosystem $1 donation at a time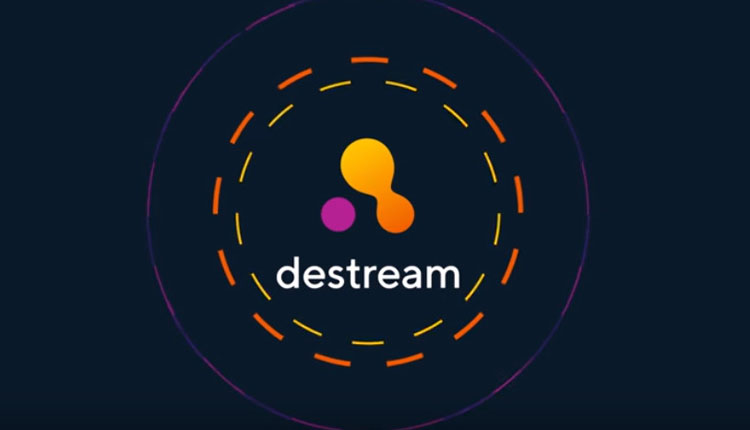 CFO Tachat Igitian provides the vision
In an environment when most blockchain companies have pushed fundraising back into 2019, the fact streamer payment platform DeStream hit its $5.5 million soft cap should be a cause for minor celebration.
With the Estonian-based outfit looking to launch its mainnet – a fork of payment blockchain Stratis – in November, followed by its MVP later in 2018, suddenly its next goal, a $12 million hard cap, isn't looking unattainable either.
We're not a competitor for streaming platforms. We integrate with the.m
As for the company's underlying vision, CFO Tachat Igitian is clear DeStream will add valuable functionality to the fragmented ecosystem in which game and esports streamers currently operate.
"At the moment, platforms are taking up to 20% in commission on donations to streamers. We're going to reduce that to 0.77%," he says.
And that's not forgetting issues such as the cost of chargebacks.
Connecting the streaming ecosystem
This sort of fragmentation and inefficient value transfer are things at bedevils the entire esports sector.
Unless you're Riot Games, Valve or Activision Blizzard, which effectively run their own vertical silos around League of Legends, Dota 2 and Overwatch respectively, a lot of the cash in the system and the vast majority of the profits flow to the top esports teams.
In that context, while esports may be a big pond, it's the big fish in that pond that gobble everything up. Blockchain-based projects such as DeStream, however, could offer a way for everyone to benefit.
So, while the donations part of esports is currently small, Igitian reckons solving the problems involved with handling very small $1-2 transactions upwards from fans to their favourite streamers will add up to something much more substantial.
In particular, Igitian is keen to point out DeStream will be synergetic partner, playing well within the existing ecosystem of Twitch, YouTube, AfreecaTV, Mixer etc.
"We're not a competitor for streaming platforms," he says, pointing out DeStream already has advisors from the likes of Twitch and game developers like Wargaming.
"They have open APIs so we integrate with them," he adds.
Starting with the streamers
Of course, as with almost all blockchain game projects, scale is the key issue and that's something DeStream hopes to solve by appealing to the streamers themselves.
"We're already working some streamers and have set up a non-profit organisation to help them," says Igitian. In addition, the company has signed a partnership with Russian esports organisation Elements Pro Gaming.
As for how DeStream's wider blockchain economy will work, Igitian says users will be able to simply purchase the DST tokens using credit cards. They'll be able to use these in a marketplace to buy digital or real world goods and services, as well as donate to streamers. Advertisers will also buy tokens to incentivize activity.
To improve usability, DeStream will also handle the conversion out from crypto to fiat for users who don't want to mess around with wallets themselves. Igitian says in the future he could see even the company linking up with banks to issue DST-backed credit cards.
Yet, unlike some blockchain game companies, the underlying technology is clearly of secondary concern to the company's wider goal.
"Blockchain is just a platform for us," he says.
"We're not making this for crypto-enthusiasts but for the streaming community."
You can following DeStream's progress via its website.
Continue the discussion in our Telegram group and don't forget to follow BlockchainGamer.biz on Twitter, Facebook and YouTube.