HyperDragons is perched on the number one spot, overtaking CryptoKitties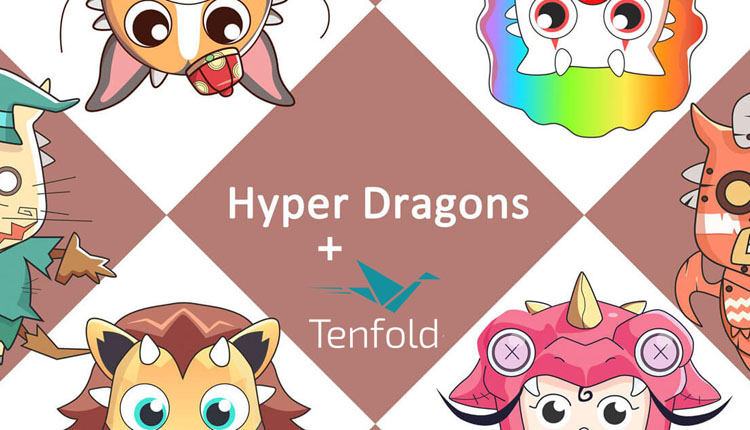 Hyperdragons has been on the #1 perch for the last week
Hyperdragons has been flying on strong winds this month.
Earlier this week, it managed to overtake CryptoKitties in terms of Daily Active Users (DAUs) and continues to rest at the number one slot.
Since partnering with Tenfold Protocol, HyperDragons has managed to improve the performance of the game, increasing the number of players per battle to 2,048 concurrently.
It's thanks to this collaboration, that both its users increased 10x, while its total ETH volume rose 15x.

This lead began on the 28th September and is remaining strong over the last week.
The partnership, through improving the performance of the game, while cutting down on gas prices provides an open door for new players.
Derek Chiang, Tenfold's founder, believes the partnership showcases how blockchain games can scale and perform for a broader audience.
"We know players love the benefits of blockchain and love to play HyperDragons," Chiang continues.
"Now with Tenfold integrated, players get the security of the blockchain and the speed and scale of traditional gaming. This is a significant milestone for us, and we're very thankful to MIXMARVEL, the creator of HyperDragons, for embracing us."
Blockchain challengers
What's also interesting is the fact that, alongside HyperDragons, Etheremon has managed to successfully overtake CryptoKitties, taking the number 2 slot for DAUs.
Etheremon has also moved from Ethereum to Zilliqa this year to support its increasing user-base and growing platform.
You can find out more about HyperDragons and the Tenfold Protocol right here.
Continue the discussion in our Telegram group and don't forget to follow BlockchainGamer.biz on Twitter, Facebook, and YouTube.