Why blockchain game marketplace Ultra is rolling its own EOS-based platform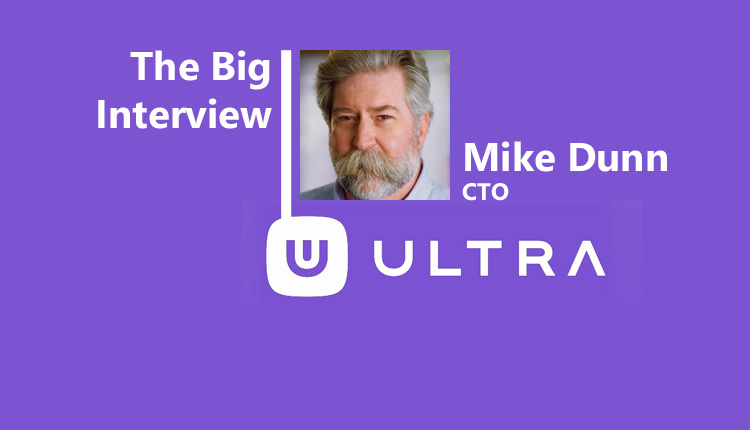 CTO Mike Dunn explains the importance of UX
One year proper into the blockchain game sector (A.CK. – Anno CryptoKitties) and we're starting to see some significant trends.
Blockchain games are moving features off Ethereum to various sidechains to solve scalabilty, while blockchain game services are increasingly aligning behind the high volume promise of EOS.
EOS mainnet UX is specific to the the mainnet. Our UX will be our UX.
Examples include the likes of Azarus, GGRocket, WAX and next-gen game distribution outfit Ultra too.
"Our approach needs to be more transactional than games," explains Ultra's CTO Mike Dunn.
"EOS has high performance, low fees and using it means we can tokenize any aspect or feature of the user experience that we want to."
Different but the same
A veteran of blue chip tech companies including Dell, Time Warner and Hearst, Dunn's experienced plenty of technological distruption and maybe for that reason he's more pragmatic about blockchain than many.
Certainly, he compares this era to the emergence of the internet e-commerce boom/bust of the late 1990s/early 2000s but also points out that for Ultra, the blockchain is "a foundation but one of several foundational technologies we're using to create a robust platform."
Indeed, while Ultra will be using EOS, it won't be running on its mainnet. Instead Ultra will run on its own version of the EOS codebase that will be interoperable with the mainnet but have its own block producers. Ultra is working with EOS Rio to work out and test the details.
"EOS' governance model isn't useful for us," Dunn points out, adding that Ultra wants to have its own RAM allocation system.
"These elements are very specific to our user experience," he says.
Our house, our rules
Given the steep learning curve required for people who want to set up and fund their own EOS wallets, also having to work out how much EOS to allocate in terms of CPU and Net staking, it's clear any EOS-based project looking to be mass market is going to have get its hands dirty and build some of its own tech stack.
"EOS mainnet UX is specific to the the mainnet," Dunn agrees.
"Our UX will be our UX: it can't be frustrating and cumbersome so we'll have our own wallet, which we're currently working on, our own CPU, Net and RAM set up, and our own governance."
Indeed, as with other EOS-based projects such as WAX and Azarus, Dunn argues Ultra's users need to be able to interact with the platform without understanding anything about how cryptocurrencies or blockchains work.
The user experience will be similarly graded for those who understand more about the underlying tech, however.
"The real value of what we're doing will be to create a seamless, secure and user-friendly flow when it comes to buying and selling games and more on the blockchain," Dunn ends.
You can find out more about what Ultra is up to via its website.
And continue the discussion in our Telegram group and don't forget to follow BlockchainGamer.biz on Twitter, Facebook and YouTube.