2018 in Review: Sean Keith, BitGuild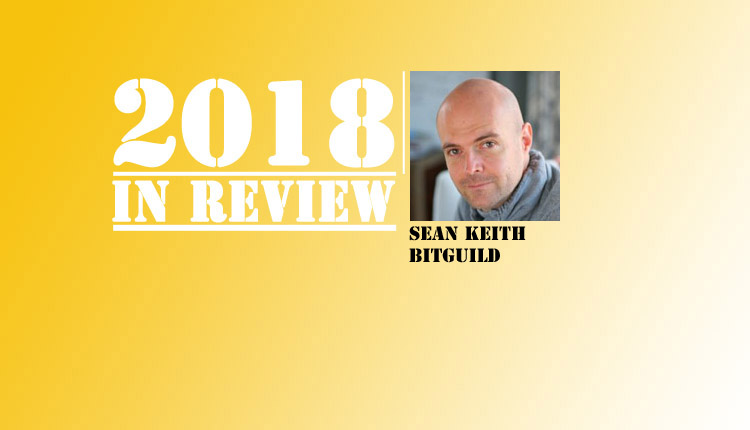 Migrating from Ethereum to TRON
As a turbulent year in the blockchain game sector draws to an end, we're getting the opinions of some of the key players about what just happened.
And as well as finding out what they thought were the most significant events in 2018, we're looking forward to what will occur in 2019.
Sean Keith is VP of business development at blockchain gaming platform BitGuild.
BlockchainGamer.biz: What was the most important blockchain game sector trend for your company in 2018?
Sean Keith: The launch of new blockchain mainnets, especially TRON, was the most important blockchain gaming sector trend for BitGuild in 2018. TRON was built to enable fast and free transactions, features critical to the development and success of our new social/wallet dApp, GuildChat.
Developers with the proper resources and experience will be the ones to move blockchain gaming forward in 2019.
GuildChat is one of BitGuild's flagship solutions – it combines chat and wallet functionality and has been well received by the blockchain community. In addition, its built-in dApp browser has enabled game developers to showcase their games to our community of 6,000 daily active users and the larger blockchain gaming community in general.
What do you think was the most important news/trend generally?
I would say the developing and launching of games on blockchains besides the Ethereum mainnet was the most important trend in 2018. Slow transaction speeds and high transaction costs, coupled with complicated blockchain onboarding requirements plagued many games built on the Ethereum mainnet in 2018, and hindered the chance of almost all games to scale to a meaningful level.
With the launch of new mainnets, especially TRON and EOS, and the use of sidechain solutions such as Loom, we saw the emergence of technological solutions that will enable games to attract users on a massive scale.
What blockchain game did you play the most in 2018?
Bitizens because it is easy to play, fun, and created by our internal dev team (shameless plug =)).
In addition, I enjoyed playing Cryptodungeons. I played the Final Fantasy series extensively as a kid, and Cryptodungeons immediately brought me back. It also helps that the game cleverly balances creativity, accessibility, and fun in a way that few blockchain games on the market do today.
What do you think will be the biggest trend in 2019?
I anticipate we will see less development of indie blockchain games built for the web, and more development of high production PC client and mobile games built using blockchain technology.
2018 was a year of experimentation and learning.
While designing blockchain games for web can be simple and quick, I believe developers with the proper resources and game development experience will be the ones to move blockchain gaming forward in 2019.
What's your resolution for 2019?
To always keep the big picture in mind. For many of us in the blockchain gaming industry 2018 was a year of experimentation and learning. In 2019 it is up to us to build off these learnings in a way that harmonizes with shifts in the larger blockchain and gaming industries.
At BitGuild we believe our solutions are distinctly situated to grow and thrive going forward, and are ready for whatever changes next year might bring us.
Check out the games on the BitGuild platform via its website (GuildWallet or Metamask extension required) and read all our 2018 in Review interviews here.
Join us for two days of discussion about the blockchain game sector at Blockchain Gamer Connects London 2019 on 21-22 January.
And continue the discussion in our Telegram group and don't forget to follow BlockchainGamer.biz on Twitter, Facebook and YouTube.