ITAM Games and Defractal build EOS-ETH bridge
the bridge is set to be the first of many, according to the team.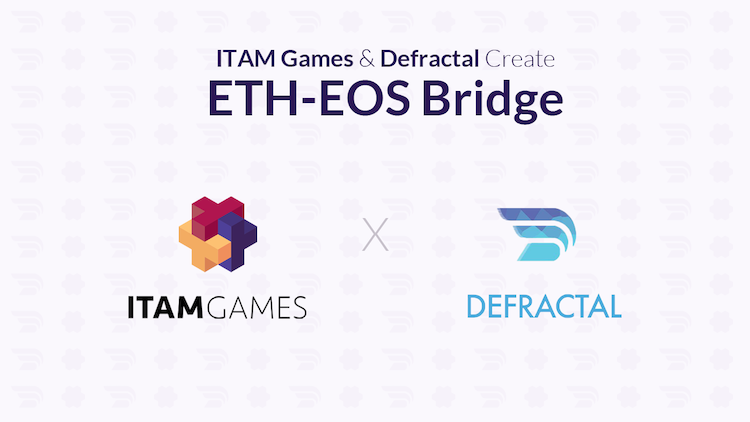 ITAM and Defractal aim to whittle down barriers to entry for EOS and ETH users
Along with partnering up with fellow developers on the dGoods Initiative, ITAM has successfully built a bridge. Not in the literal sense but, in collaboration with the blockchain-based Fintech Defractal, the two have successfully developed an EOS-ETH Bridge.
So what's brought about this need for bridging between the two chains? While the number of games leveraging EOS is steadily increasing, the number of supported tokens remains low. ITAM illustrates this in its Medium post, with 10 ETH-backed tokens supported in Ethereum, and only 2 in EOS.
For mass adoption to be possible for a product like ITAM, the door has to be opened to other tokens. This factor is where the bridging comes into frame, allowing users to use one of a broader range of tokens from EOS or ETH, according to the team.
"The bridge will allow various tokens including stablecoins like Dai to be used for ITAM Games' millions of potential users."
Just how it works is that Defractal operates as an intermediary for borrowing accepted tokens for use on ITAM. This system effectively means that users would be laying down one token as collateral for another according to the team.
"For example, they will be able to use EOS as collateral to borrow Dai or use Binance Coin to borrow EOS. The project aims to expand the bridge to other mainnet networks as well."
---
And continue the discussion in our Telegram group and don't forget to follow BlockchainGamer.biz on Twitter, Facebook, and YouTube.