The Abyss successfully launches its Minimum Viable Product
The Abyss has entered the ring of game publishing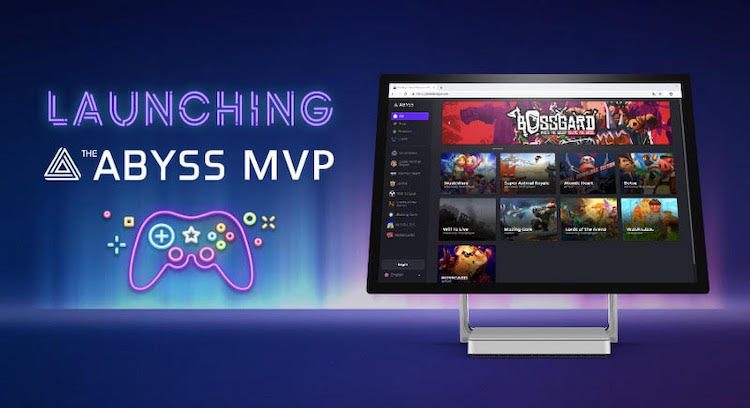 With the introduction of its Minimum Viable Product, The Abyss is well on its way
The Abyss team has officially announced the completion of the Minimum Viable product of its digital distribution platform. Along with this, the team will soon be releasing its desktop app in conjunction with its first wave of client game titles.
Between this MVP and desktop client, The Abyss has tossed its hat into a gaming ring dominated by major, centralized publishers. Currently, these initial releases include three MMORPG browser titles – Music Wars, Lords of Arena, W.O.R.L.D.S. – users should be able to access them seamlessly through the browser's OS App.
Along with these three games, the desktop client includes a client game called 'Will To Live.' Set as an FPS survival shooter, it operates as an MMORPG with over 18 locations and hundreds of storylines.
Users interested in participating in this MVP can obtain the app, and purchase games through it using tokens. Doing so means players will be able to buy them at 50% off the retail price, with a further 20% off in-game purchases.
Along with these features, The Abyss app also features the following:
Loading Acceleration Mechanism;

The system for traffic volume reduction;

Web games support (HTML5 and/or Adobe Flash Player);

Interface language selection;

Built-in API for client/web interface interaction;

Built-in support for popular graphic, audio/video codecs;

Built-in Adobe Flash Player and CDN storage;

Built-in SDK for developers;

Referral statistics;

Token balance and transaction history;

Token/fiat payments support.
For more information about The Abyss App, visit the website.
---
And continue the discussion in our Telegram group and don't forget to follow BlockchainGamer.biz on Twitter, Facebook, YouTube, and now on Discord!