Blockchain Gamer Connects Hong Kong 2019 a tremendous success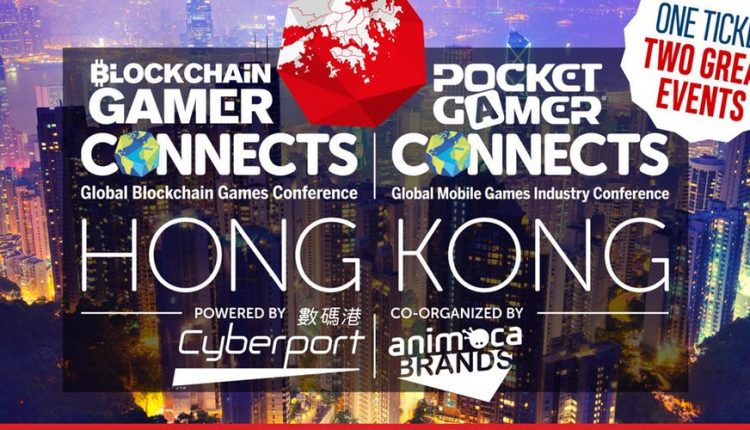 Blockchain Gamer Connects Hong Kong has gone down swimmingly!
So as Blockchain Gamer Connects Hong Kong comes to a conclusion, we're thrilled to announce that it was a spectacular success. Not only is this thanks to a brilliant schedule of events over the two days, but also thanks to some truly passionate developers and attendees.
#blockchain #cryptocurrency dapp_com: RT Athanateus: Great start to PGConnects #bcghongkong with Kyle dapp_com and Matt loomnetwork

Now we have That animocabrands talking about #NFTs and #Gamedevs

And the room is soooo full!!! pic.twitter.com/fiaF9G4iOH

— El Arca | The Ark (@proyectoelarca) July 17, 2019
The beginning of Day One saw the very well attended keynote talks by the likes of Kyle from Dapp.Com and Matt from Loom Network. According to both Oscar Clark and other attendees, there were people standing outside of the room in order to hear some of the discussions.
It's been a lot of fun as well to see the kind of activity going on the conference floor as well. Especially from Animoca Brands, in collaboration with F1 Delta Time and The Sandbox, showed off an interesting giveaway.
So cool! Get your own ERC-20 and ERC-721 hardware cold wallet in a credit card format and receive airdrop of #NFTs from @F1DeltaTime and @TheSandboxGame – come by @AnimocaBrands booth to get one 🤩
Made by @DCENTwallets 👏#nonfungible #blockchain #animocaBrands #ab1 #BGCHongKong pic.twitter.com/9WCdVthnp8

— Sebastien (@borgetsebastien) July 17, 2019
While we're just scratching at the tip of the Conference Iceberg, we're glad to see so many of our attendees having fun over this week!
There are conversations that make you think fast-forward what an NFTs ecosystem could really be 🤩. High liquidity, fractional ownership, renting rare ones and having managers of #NFTs in charge of accruing their value is just the 🍒 on the cake. @Alex_Amsel @gabusch #BGCHongKong pic.twitter.com/EEG0ANUF5M

— Sebastien (@borgetsebastien) July 17, 2019
Over on Day 2, John Linden of Mythical Games and Malcolm CasSelle from WAX got us started with a couple of really compelling keynote discussions.
Day 2 in the #BGCHongKong house and we kicked off with Malcolm @wax_io and the legendary John Linden @playmythical talking about why player owned digital assets (and secondary markets) will transform #gamedev@PGConnects pic.twitter.com/SEYRHQwIv0

— Oscar Clark [NOW] @PGCONNECTS #Hong Kong (@Athanateus) July 18, 2019
While there are some of us that weren't able to get out there, we here at Blockchain Gamer managed to do our fair share of discussions with developers. All that we're only too glad to bring to you in the near future.
Lastly, attendees had the pleasure of attending a very opulent evening dinner to cap off the event in style.
This is the dinner for blockchain game builders. AKA the future of blockchain. Find out who's here. Thanks @animocabrands for hosting. @opensea @AxieInfinity @PGConnects @neondistrictRPG @TheSandboxGame @mycryptoheroes_ @BlockchainCutie @hashed_official @CocosBCX @BattleRacers pic.twitter.com/KXU5JlAg66

— Kyle Lu (@KyleJqlu) July 18, 2019
Needless to say, we're excited by the way that the conference has turned out and hope you're among the attendees next time!
---
And continue the discussion in our Telegram group and don't forget to follow BlockchainGamer.biz on Twitter, Facebook, and YouTube.