Swords of Gargantua VR game experimenting with NFTs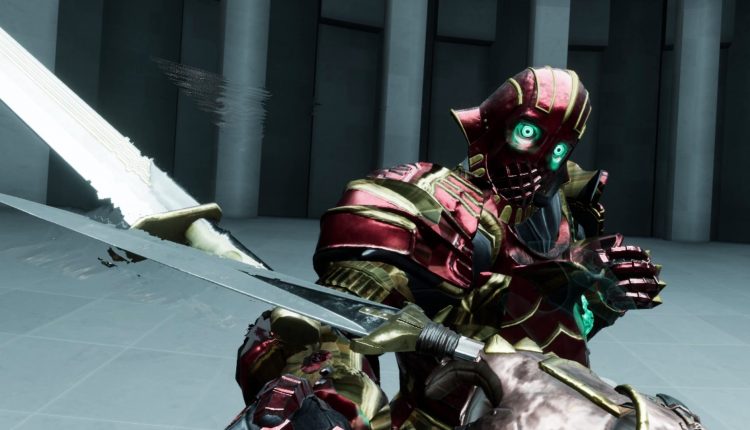 Partnering up My Crypto Heroes dev Double Jump.Tokyo
In an interesting move, Swords of Gargantua developer Yomuneco has teamed up with Double Jump.Tokyo to turn game items into NFTs. 
Swords of Gargantua is a VR game published by Gumi, which is also an investor in Double Jump.Tokyo through its Gumi Cryptos fund.
In terms of the partnership, Yomuneco will use Double Jump.Tokyo's MCH + platform to tokenize swords and other in-game items. Players will then be able to trade such items outside of the Swords of Gargantua game.
MCH + is so named as it's based on Double Jump.Tokyo's popular Ethereum-based blockchain game My Crypto Heroes.
Is this an NFT I see before me?
The first step in this initiative will see Yomuneco creating a new quest event in Swords of Gargantua that players will have to complete to gain their NFT.
"We believe that it is inevitable to realize technology to develop game ecosystems through blockchain," commented Yomuneco's CSO Kiyoshi Shin.
"The first step is to use MCH + experimentally to provide users with a new play experience and value. In order to create an interesting VR world, we will proceed with careful development, step by step."
You can find out more details about MCH + via its website, and check out Swords of Gargantua here. 
And continue the discussion in our Telegram group and don't forget to follow BlockchainGamer.biz on Twitter, Facebook, and YouTube.