Reality Gaming adds headcount to drive NFT growth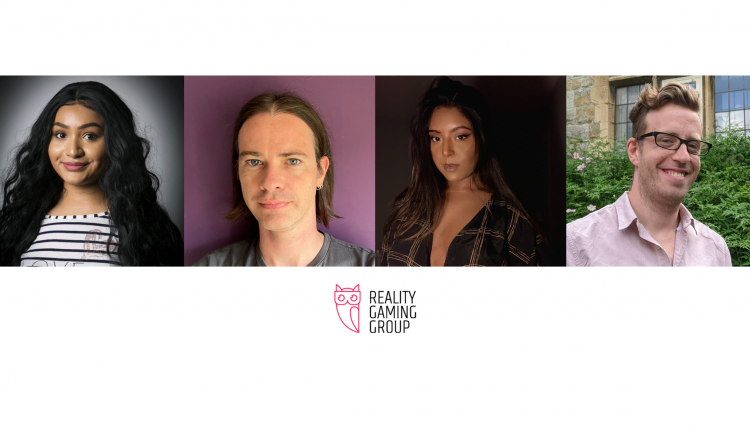 From the launch of location-based AR mobile game Reality Clash in 2019 to the present day boom, Reality Gaming Group has been riding the tide of NFTs and gaming. Now, in order to drive global growth, the team have ramped up its staff headcount with brand new hires to its marketing, art and social media teams.
The new hires bring with them years of experience, with some having worked with major names like Codemasters, Curve Digital and Electronic Arts.
In a statement on the new hires, Reality Gaming Group's co-founder Tony Pearce expressed enthusiasm for the teams' ongoing projects.
"Our latest hires will all play a crucial role in the next phase of Reality Gaming Group's growth, which will see further development of our groundbreaking titles like Doctor Who: Worlds Apart. We're also seeing significant interest in our DAT digital asset trading technology platform, which is being updated constantly with new features and functionality to power both our own releases and those of our partners."

Tony Pearce, Reality Gaming Group Co-Founder
Reality Gaming's new Faces
Adam Mottram – Joining the team as Head of Studio after successful terms at Codemasters and Pixel Toys.
Rob Clarke – The team's new Marketing Manager, Rob brings with him a wealth of knowledge from Curve Digital, Electronic Arts and more. Clarke will be spearheading Reality Gaming's marketing, content strategy and more.
Mahima Chaudhury – With a pedigree as an experienced NFT artist; being a successful NFT creator in her own right, joins the team as its NFT Art Manager.
Sushila Winters joins as Social Media Manager to drive community engagement across all of Reality Gaming Group's properties.
This recent staffing up makes sense, when considering how the company has evolved over the years. Reality Gaming Group has recently partnered with BBC Studios for Doctor Who: Worlds Apart – the latter's blockchain-backed trading card game.
Find out more about the Reality Gaming Group right here.