YoHero – a fork of Axie Infinity coming to Binance Smart Chain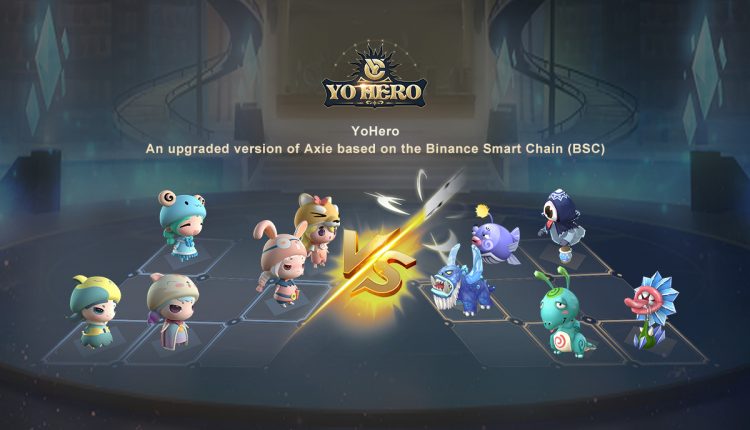 A group of Axie Infinity players has announced they're forking the game, updating it and bringing it to Binance Smart Chain under the name YoHero.
The crux of the decision appears to be the decision to take Axie Infinity from Ethereum to its own Ronin L2 chain.
"In 2021, Sky Mavis, the core team of Axie Infinity, decided to transfer the main network of Axie Infinity from the Ethereum to the sidechain named Ronin. The SM Community believed that the transfer was against the fair and just nature of Axie… Later, the SM Community voted against the transfer, yet it was not adopted by Axie Infinity," they say.
So the YoHero team decided to take matters into their own hands, and develop their own title.
They will be launching the project with an NFT sale later in September.
An upgraded Axie Infinity?
For the moment, the team's decision to dub their game an 'upgraded' version of Axie Infinity remains more theoretical than anything. But they do take the time to list out the ways in which they aim to build on Axie's mechanics in YoHero.
Fairness for the ecosystem: "The YoHero metaverse was developed in the Binance Smart Chain (BSC), which is totally different from Axie Infinity, which is based on its own public chain, making it possible for the data to be falsified. The data of the entire ecosystem of YoHero can be checked in BSC."
Gameplay perspective: Where Axie players need to breed new NFTs, three YoHero YOLOs (it's version of Axies) summon new ones. And instead of having PvP battles take place between three characters on each side – the latter's battles would be 5v5.
Invitation rewards system: For every new player an existing one brings in, the existing player gets a reward of 5% of the total new player's earnings on that same day. Hypothetically, this proportional reward system would encourage existing players to bring blockchain gamers interested in playing for the long haul.
In-built economic deflationary system: "YoHero has established a deflation mechanism for YO and YHC on the basis of the Axie Infinity system. Every time a user sells an amount of YO or YHC, 4% flows into the capital pool and 1% will be automatically melted. The entire melting process is carried out by a smart contract automatically, which can be traced in the chain."
Entry threshold: "Since the launching of Axie Infinity, the price of an Axie has increased from several US dollars in the beginning to three to four hundred US dollars now. The best dividend period of Axie Infinity has passed and the entry threshold is too high now. In the early stage, the investment for a YOLO is estimated to be 10 to 15 USD."
For more information on the game, visit its website here.