Forest Knight announces strategic partnership with Polygon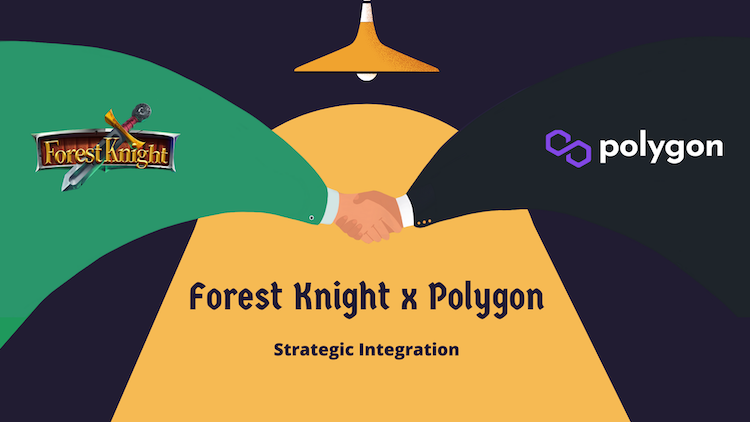 The past year has been a challenging one for those developing on Ethereum. As users and developers came to Ethereum, it has had an obvious knock-on effect with transaction speeds and cost.
To put this into perspective, gas fees have shot up seven-fold compared to January 2020.
In order to get around these challenges, and to improve player experience going forward, Forest Knight developer Chrono Games announced its new strategic partnership with Polygon.
"Polygon offers blazing fast transaction times, ultra-low gas fees, and minimal network congestion compared to Ethereum," it says.
"This is ideal for Forest Knight as it will allow players to enjoy their gameplay seamlessly, whilst still enjoying all the benefits of on-chain gaming."

The Chrono Games team lays out that this collaboration with Polygon would centre around the former's economy.
According to the team, both Forest Knights' ERC20 ($Knight) and its catalogue of NFTs will be based on Polygon; enabling Forest Knight players to complete fast transactions while remaining on Ethereum.
Out with Enjin – in with Polygon?
With Polygon taking care of the economic heavy lifting, where does this leave Enjin?
Previously, Forest Knight was one of the first titles to make use of Enjin's metaverse-traversing ERC1155 tokens. If Chrono Games will be taking help from Polygon for its smart contracts and digital tokens or is this simply delegating tasks to both based on their strengths?
Enjin has been answering the challenges of scaling and working on Ethereum too; having launched JumpNet in March and JumpNet smart contracts earlier this month.
For a refresher on Forest Knight, check out its website.