OpenSea raises $300 million at $13.3 billion valuation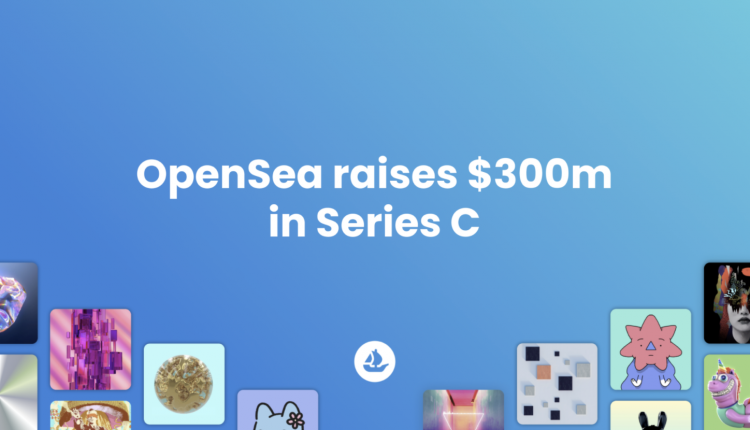 NFT marketplace OpenSea has formally closed its latest series of funding, bringing in over $300 million. The round, which was led by Paradigm and Coatue, was made all the more impressive by the fact that it comes with a $13.3 billion valuation; one of the largest valuations in the space.
The blockchain and NFT space have rapidly become one with its own thriving range of unicorn+ projects. Examples of these include the likes of Animoca Brands and Dapper Labs, and now OpenSea.
According to OpenSea's blog on closing the series funding, the team highlighted four key areas where the funding would be focussing on:
'1) Accelerate product development' – starting with a new hire from Meta (previously Facebook), specifically Shiva Rajaraman, who will be working as the team's new VP of Product. While drawing upon the expertise and experience of professionals like Rajaraman, OpenSea is also using its funding to lower the barriers to entry for the average user:
"We're focused on lowering the barriers to entry for NFTs by introducing features and simplified flows that abstract away the complexity of the blockchain."
'2) significantly improve customer support and customer safety' – At the moment, this is comprised of an easier to navigate user interface, and a greatly expanded customer support team; with over 60 people in OpenSea's customer support and trust and safety teams.
'3) meaningfully invest in the wider NFT and Web3 community' – Finzer himself alluded to a new grant program slated for Q1 of 2022 to support newcomers to the NFT and blockchain space:
"Our ambition is to foster the scale and growth of the broader NFT ecosystem including raising the profile of emerging creators and investing in the people who shape the NFT space for the better today."
OpenSea – blockbuster funding after a blockbuster year for NFTs
Of course, the platform's Series C is unsurprising, given that the NFT market has been running hot over 2021. By Devin Finzer's (OpenSea's CEO) own admission, the NFT marketplace saw its transaction volume increase by 600x.
With such a rapid take-off of NFTs, it stands to reason that there would be major investor confidence in the platform. It's this, in tandem with its already strong reputation – having collaborated with a large number of blockchain game projects – that will enable OpenSea to build powerful momentum in 2022.
And continue the discussion in our Telegram group, and don't forget to follow BlockchainGamer.biz on Twitter and YouTube.