Drone Racing League is coming to the Algorand blockchain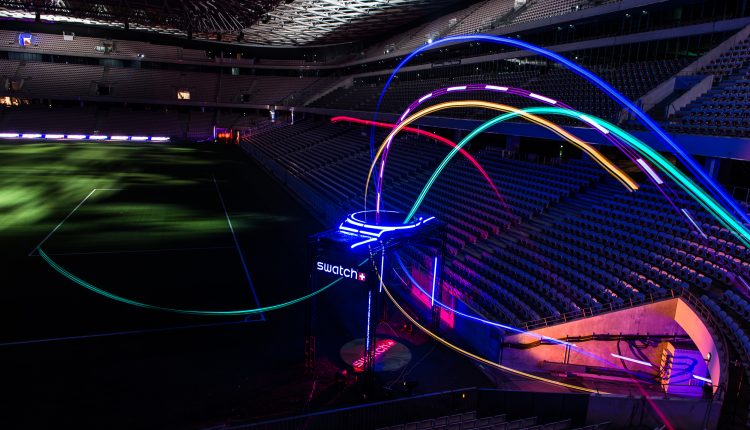 The Drone Racing League has announced that it will be taking its high-octane drone races to the Algorand blockchain. Supporting its transition to the metaverse, the DRL has received some firm backing from Hivemind Capital Partners, the $1.5 billion crypto investment fund.
One of the critical objectives of taking on the blockchain is the opportunity to connect to a new, global and highly digital fan base.
While it's fringe compared to more mainstream sports, the Drone Racing League has accrued 12 major TV partners; while broadcasting to over 250 million households worldwide; it is growing to become a prominent sport for a younger generation.
While it's unclear, at this stage, how its work on the blockchain would shape out but, looking over at other projects, like Michael Jordan's HEIR, it could simply be a connector for fans and their athletes. Regardless of its (hypothetical) mechanics, the Drone Racing League would empower its fans with its digital assets, allowing players to earn, keep and sell them.
DRL's decision to use Algorand could be down to the fan base it intends to draw in: Gen Z, which is (at least seemingly) very firmly environmentally engaged. Compared to Ethereum, Algorand uses a pure Proof-of-Stake blockchain, meaning that it uses a fraction of the energy involved in Proof-of-Work, by comparison.
Algorand has previously pressed to become the 'greenest' blockchain protocol through its consensus mechanism and its partnership with ClimateTrade to offset climate change.
Be sure to find out more about the Drone Racing League here.
And continue the discussion in our Telegram group, and don't forget to follow BlockchainGamer.biz on Twitter and YouTube.