Polygon hobbled by the success of Sunflower Farmers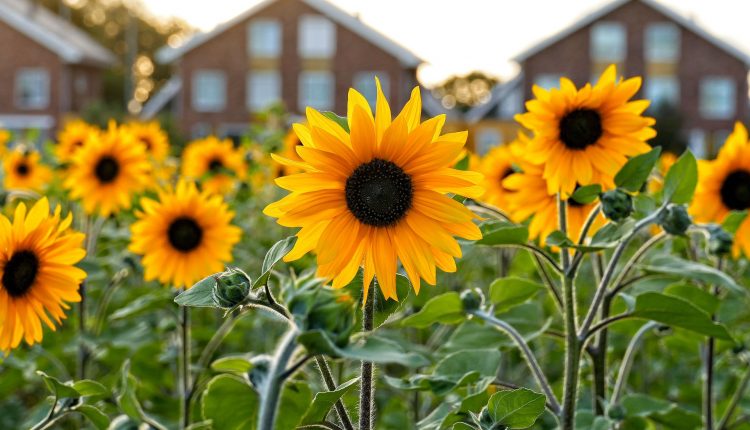 No, surprisingly that isn't the most unusual statement we've had to make. The blockchain and direct competitor to Ethereum, thanks to its throughput, Polygon has found itself hobbled thanks to the success of one of its new game titles.
Of course, as a proof of stake protocol, Polygon was in a stronger position to manage game titles that emphasise transactions based on player action. But, considering the game's powerful draw of new players, it is clearly putting the blockchain through its paces.
The game, known as Sunflower Farm, is a recent albeit simple game centred around resource gathering. But, with a high volume of players being responsible for so many individual transactions, it is taking a serious toll on Polygon's scaling and processing.
One of the easiest ways of seeing this strain being placed on Polygon are down to its transaction fees. Ordinarily, transactions would cost a fraction of an American Cent. However, thanks to Sunflower Game, transaction costs have shot up to 500 Gwei, which translates to $.50c.
While this doesn't sound like much, especially compared to Ethereum at times, these higher costs are coming from a protocol that prides itself on low costs, high scalability and strong throughput. Now, it has found itself hobbled by a high traffic game.
Polygon & Sunflower Game: questions and speculation
It would seem unusual that a simple game would cause so much strain on a blockchain protocol built to withstand the challenges observed by counterparts like Ethereum. According to members of the Polygon community, it's believed that the high traffic is due, in large part, to botting.
That speculation wouldn't be without rationale, creating programmatically-driven accounts to play for long stints of time for rewards has been done before; in and out of the blockchain world. Those of us with experience within the likes of Runescape and World of Warcraft know that it happens at a quicker rate than mods could prevent it.
To other onlookers, Polygon's challenges served as reason enough, to them, to explain why games and protocols should have their own app-based chains. Case and point, one of Delphi Labs' developers:
One of the more well-known application-based blockchains is Axie Infinity's Ronin.
And continue the discussion in our Telegram group, and don't forget to follow BlockchainGamer.biz on Twitter and YouTube.