Take-Two and Zynga team up in 'definitive agreement'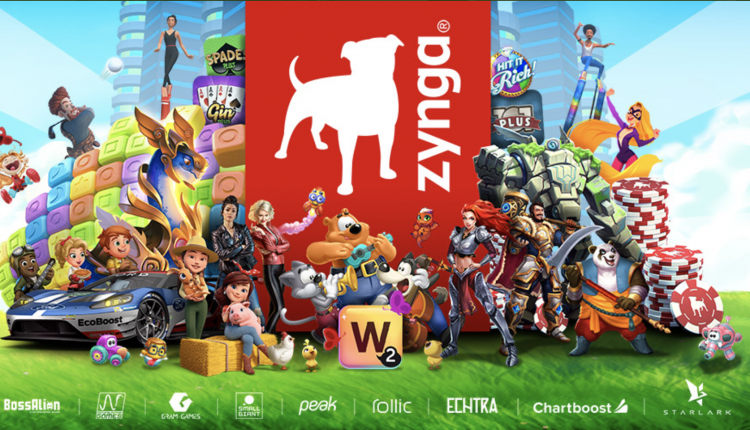 As respective brands, Take-Two and Zynga are giants within the worlds of gaming and mobile. Now, both have announced a 'definitive agreement', with Take-Two buying up all outstanding shares from Zynga. This combination effectively brings two major gaming players together, allowing the former to become one of the largest, most diverse mobile game publishers globally.
In total, the agreement has seen a total of $12.7 billion poured into Zynga.
"We are thrilled to announce our transformative transaction with Zynga, which significantly diversifies our business and establishes our leadership position in mobile, the fastest-growing segment of the interactive entertainment industry," said Strauss Zelnick, Chairman and CEO of Take-Two.
The two companies have an extensive list of titles behind them. Zynga having cornered the world of mobile and casual gaming, while Take-Two boasts triple-A titles like Red Dead Redemption, GTA and more.
But, the question does emerge. Considering the fact that Zynga had previously been making moves towards NFTs, what does this agreement mean for that?
Zynga and Take-Two: where does this leave NFTs?
There's definitely no turn away from blockchain and NFTs for either side. If anything, both sides have expressed positivity towards exploring Web3. For example, during a conference call, Take-Two Interactive's CEO Strauss Zelnick, the partnership would enable the company to "tackle new "Web3 opportunities."
Meanwhile, Zynga's CEO has expressed a lot of positivity towards exploring Play-to-Earn
In terms of NFTs, it's very early days. It's a process that I think conceptually we have a lot of faith and belief in—the idea that players will play-to-earn or play-to-own is a very compelling idea that we think will have legs as the industry develops.

Zynga CEO, Frank Gibeau
It remains very early to tell what may be on the cards with this new agreement. But, even with this said, the fact that both CEOs have made positive overtures towards the technology is a good sign.
And continue the discussion in our Telegram group, and don't forget to follow BlockchainGamer.biz on Twitter and YouTube.