EZ 24 Ramen announces its first ever 24-hr ramen bar in Oxford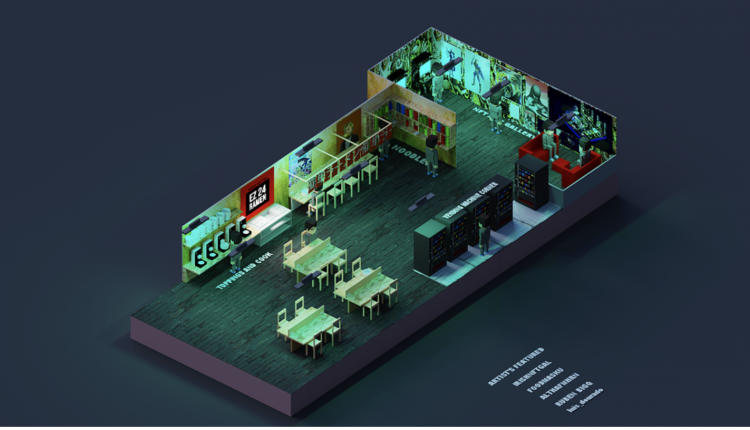 The first ever 24-hour ramen bad is officially coming to Oxford this week. Customers will be able to enjoy ramen whenever they want – with no waiting staff, waiting or booking in advance needed.
Using special machines, all customers need to do is make their order, and in 3 minutes, they'll be ready to go. While being an initially niche thing within Japan and Asia, this will be a special debut for ramen vending in the UK.
What makes it even more unique is the fact that EZ 24 – the company making this a possibility – is bringing digital art and NFTs along with it. Featuring its own art gallery, customers will be able to see a wide variety of art from 44 artists worldwide while learning about NFTs.
The Founder, Indra Tor, is an artist herself and a food lover and found it sometimes frustrating to find a place to eat late at night or during busy times when she just wanted to sit and work or sit and read a book.
As a big fan of NFTs, she saw how the pandemic had impacted upon peoples eating habits, while also observing the disruptive benefit of NFTs in improving artists chances of discovery and monetising their work.
To kick off this Ramen and NFT combination, EZ 24 Ramen starts by dropping a Mukbang NFT at the end of October. Owning this will mean you can eat at any EZ 24 for free with no catch.
The oxford store will also feature pinball, arcade machines, and plug sockets to charge your laptop while watching the next big Netflix show.
Starting at around £1.70 a day (its cheapest bowl of ramen), EZ 24 Ramen operates on a subscription-based service – with each subscriber receiving a private code to enter.
For more details, check it out yourself here.