Decentralised Storage Alliance bridges the gap between Web2 and Web3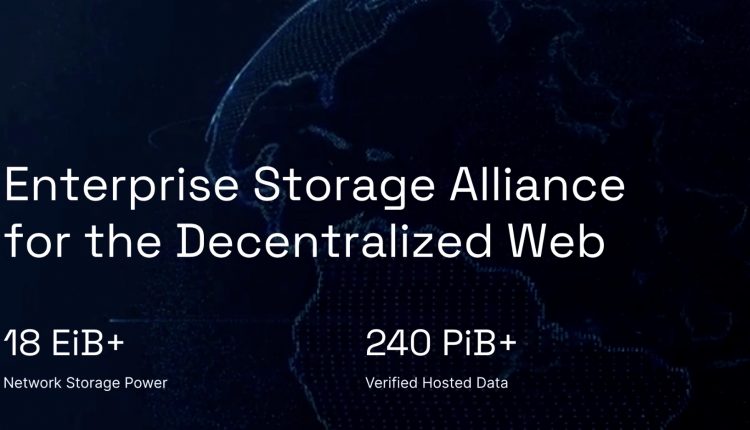 Multiple companies are already on board to help accelerate the adoption of decentralised storage
Protocol Labs and Filecoin Foundation together with other founding members have announced the launch of the Decentralised Storage Alliance. The Alliance is set to be the first of its kind, member-led industry organisation.
The Alliance is aimed to drive awareness and adoption of decentralised technologies, such as Filecoin, IPFS, and libp2p — the goal is to also help enterprises in Web2 make the transition to Web3 through education, advocacy, and best practices.
Decentralised storage networks are intended to enable more efficient, robust, and secure storage with the added advantage of requiring a lower cost than traditional data storage.
Closing the gap between Web2 and Web3
Protocol Labs head of network growth, Stefaan Vervaet commented on the Alliance saying, "With top-tier leaders across Web2 and Web3 coming together to explore the unrealized potential of decentralised technology, this Alliance has the power to transform the foundation of the internet. Decentralised storage can provide assurances of data integrity, avoid data lock-in, meet data sovereignty requirements, and offer many significant advantages over traditional Web2 data solutions".
The Alliance aims to bring together diverse viewpoints from leading Web2 and Web3 creators such as:
Advanced Micro Devices: Offers a broad industry portfolio of non-performance and adaptive processor technologies.
Ernst & Young: A company focused on putting in place tools, systems, and services that will help both the public and companies take advantage of blockchain technology.
Seagate: A leading provider of data storage technology and solutions.
The intentions are to create a trusted forum where enterprises can come together and collaborate around new technologies to accelerate the adoption of decentralised storage technology.
Filecoin Foundation president and chair, Marta Belcher, also commented on Filecoin's role and the new Alliance saying, "The Filecoin network is a decentralised storage system designed to store humanity's most important information and a foundational technology for the next generation of the web. The Decentralised Storage Alliance will help more businesses realise the benefits of decentralised web technology".