Reign of Terror: Awakening side game launches after sold out genesis NFT mint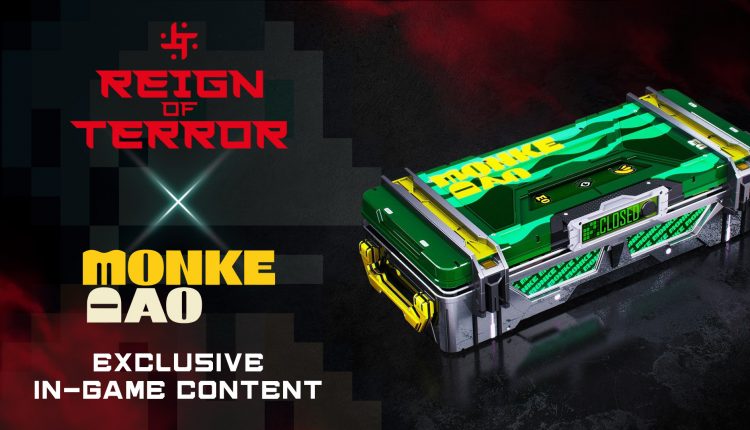 Red Door Digital has announced that its side game – Reign of Terror: awakening, has launched following a well-received NFT mint. Owners of one of these NFTs will have bespoke access to the game and be first in line to play 'Awakening'.
NFT owners and other players can access the game through the Playrot.app.
Red Door Digital's Genesis NFT mint was successful, to say the least, selling in a matter of minutes. Whitelist members could access the mint on NFT marketplace Fractal from November 8, devoured their priority supply in under two minutes. The public mint on November 9 achieved the same feat.
"The lore of Reign of Terror is all about the rebels rising against the powers that be in a story
that reflects the struggle of crypto itself. We're delighted to see a voracious
appetite for crypto assets and Web3 games in the market today. Let the awakening begin!" said
Joseph Derflinger, CEO of Red Door Digital.
For the side game itself, Awakening is a web-based game where players send their NFTs on story-based missions. Completing them provides players with rewards that carry over to the full game once it's launched. This mining side game features the same Asia-inspired cyberpunk aesthetic as
the main game, which is set for launch next year.
In addition to its popular NFT mint, the game has also secured collaborations with web3 community projects, including MonkeDAO and ETHLizards.Players can find customized weapons in loot crates in Reign of Terror: Awakening. These in-game items pay homage to these popular Web3 projects and can be used across the growing Reign of Terror ecosystem. The collabs represent an exciting example of the greater interoperability made possible by the Web3 gaming ecosystem.