New IP deal with Line Next shows Sega still active in blockchain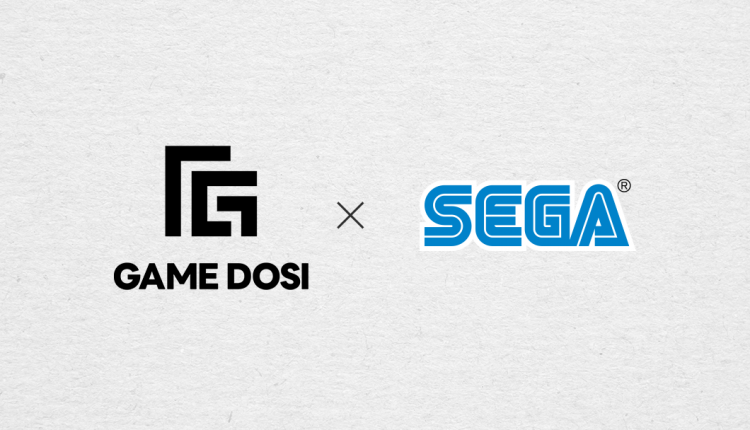 Don't miss out on any daily news from the blockchain games space: sign up to our Substack, follow us on Twitter and connect with us on Linkedin.
Line's US-based web3 venture, Line Next, is partnering up with Sega to develop a blockchain game using one of Sega's classic game IPs, which is as-yet unannounced.
As part of its plans to make web3 gaming mainstream, Line Next will bring the game to its native web3 game platform Game Dosi, as well as support NFT production, tokenomics and marketing. Earlier in July, Game Dosi launched its first web3 roguelite game Frame Arms Girl: Dream Stadium in 180 countries and it's working on in-house title Project GD.
"Through this partnership, Game Dosi will provide web3 content that anyone can easily enjoy, including Sega fans," said Line Next's CEO Youngsu Ko.
This deal should be seen in light of the headlines recently surrounding Sega, based on an interview in Bloomberg with co-COO Shuji Utsumi, who said "The action in play-to-earn games is boring. What's the point if games are no fun?".
Despite play-to-earn games not being the same as blockchain games, Utsumi was reported by multiple journalists to have given web3 games a bashing, and claimed that Sega was backing away from the industry.
As is evident however, not only through the signing with Line Next, is the contrary; Sega remains open to further involvement in web3 gaming. The Japanese game developer continues to be a validator for the Oasys blockchain, it's licensing its Sangokushi Taisen IP to one of Double Jump.Tokyo's forthcoming TCG's Battle of Three Kingdoms and is currently working with other unannounced developers.
In fact, Utsumi expresses a hopeful outlook on the power of blockchain, saying "For the majority of people in the video game industry, what blockchain advocates say may sound a bit extreme, but that's how the first penguin has always been (…) We should never underestimate them".