GAM3 Awards 2023 opens nominations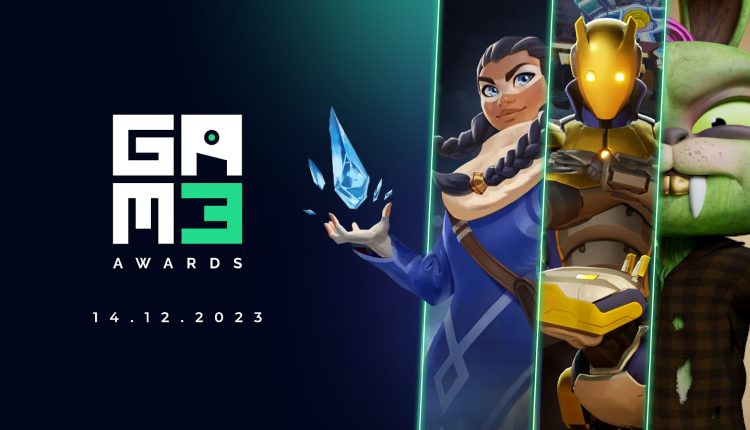 Sign up to our Substack, follow us on Twitter and connect with us on Linkedin.
Blockchain gaming community Gam3s.gg has announced it will run its second annual awards for blockchain games on Thursday 14th December. Called GAM3 Awards, this will run in conjunction with NFT marketplace Magic Eden, with the likes of Amazon and Google also part of the companies involved in the promotion.
"Web3 games made significant progress over the past year, and we look forward to recognizing the most impactful games in the industry. This event will not only allow the community to celebrate notable accomplishments over the past calendar year, but also look forward to an exciting year ahead for web3 gaming in 2024," commented Magic Eden's chief gaming officer Chris Akhavan.
The event will begin with the nominations process, which is now live on the GAM3's website, across 16 categories including new categories best fighting game, best sports game, and best onchain game.
These will then be condensed into a short list, with the final vote split between expert voting (90%) and public voting (10%), although the people's choice award and best content creator will be completely determined by the public vote.
In order to be nominated, the games – excluding most anticipated game category and people's choice award – will have to have had a live, playable version available. They will be evaluated on criteria ranging from accessibility and replayability factor to fun, graphics, and overall gameplay experience.
Previous winners include Big Time, which was the game of the year in 2022 and Shrapnel, the most anticipated game of 2022.
"Last year's event was incredibly successful, with over 250,000 votes, 20,000 viewers across our streaming platforms, and $1 million in prizes. We're excited for those numbers to grow in this year's iteration of the event and to highlight the innovative projects that are pushing the web3 gaming industry forward," added Gam3s.gg CEO Omar Ghanem.
You can check out nominations now at the GAM3 website.