Ronin-based RTS Wild Forest launching open beta on 9th November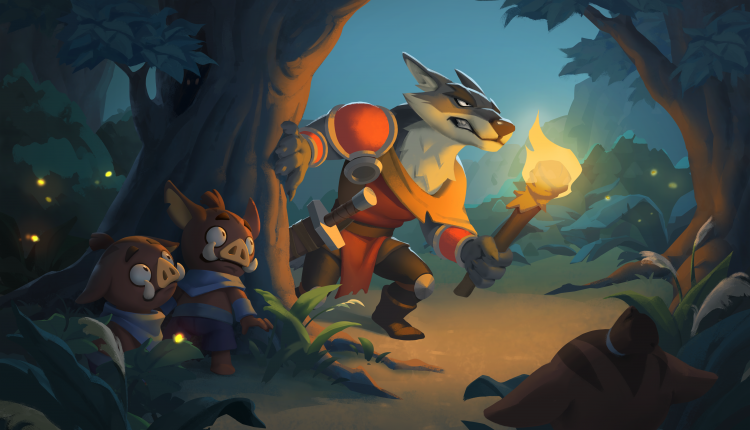 Sign up to our Substack, follow us on Twitter, and connect with us on LinkedIn.
One of Sky Mavis' third-party developers – Zillion Whales – has announced the open beta launch of its mobile-based RTS Wild Forest. Deploying on Ronin, the Wild Forest open beta is set to start 9th November.
In August, mobile game studio Zillion Whales revealed that it was working on a web3 title, utilizing its experience from the successful Mushroom Wars series with a drive to pioneer the blockchain gaming space. Partnering with Sky Mavis to launch the first real-time strategy game on Ronin, Zillion Whales is looking to leverage Ronin's distribution platform and marketing tools, as well as attract players from its Axie community.
According to Zillion Whales CEO Andrej Korotkov, Wild Forest achieved beyond expectations during its early alpha build. With a higher retention than Mushroom Wars, the playtest had over 20,000 battles played despite being limited to less than 2,000 players.
Wild Forest combines PVP battles and card-collecting elements, with full gameplay loops contained on a single screen. Some of the open beta features will include:
Base building and resource management balanced with micro-management of each unit.
Players will start with a number of units each, but need to develop three technology levels to get access to more powerful units.
Configurable decks of units will also be provided to bring into battle.
Players progress will be converted to NFT rewards at the time of game launch in 2024.
"We are excited to announce that the game we've crafted for the last two years will finally open its doors to a wide audience on November 9," commented Korotkov. "We are thrilled to join the Ronin family and appreciate the warm welcome and support from Sky Mavis. We are excited to bring our strategy games expertise we forged for years to the next era of gaming — web3."
Starting November 9th, Wild Forest open beta will be available on mobile devices, and can be downloaded via the game's website. A free premium Battle Pass for Season 0 is also available for users who join the Wild Forest Discord.