Pixels hits 50,000 DAUWs following Ronin launch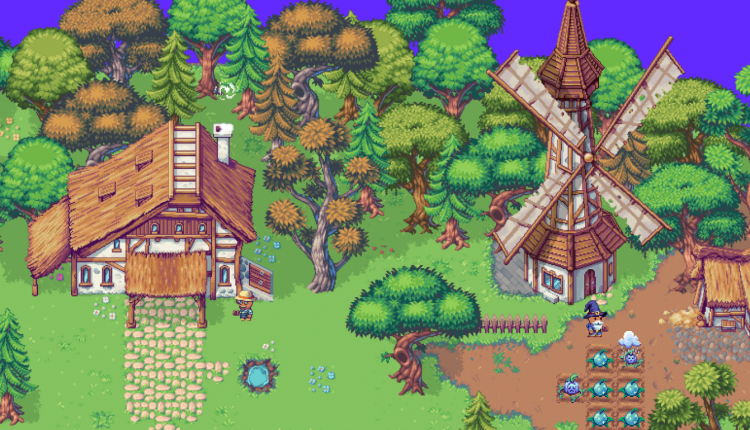 Sign up to our Substack, follow us on Twitter, and connect with us on LinkedIn.
It's not without reason Sky Mavis has started labelling Ronin as "the king of gaming chains". Most recently it's gaining attraction for the significant rise in daily active unique wallets since the launch of social RPG Pixels.
Originally based on Polygon, but now migrated to Ronin, Pixels appears to have found just the right blockchain-market-product-fit. As demonstrated by the graphs from DappRadar and Nansen below, within two days of going live, the game hit over 50,000 DAUWs.
The Nansen graph shows the impact of those players on overall activity on the entire Ronin network, which has increased from around 20,000 DAUWs to 70,000, correlating with DappRadar's numbers.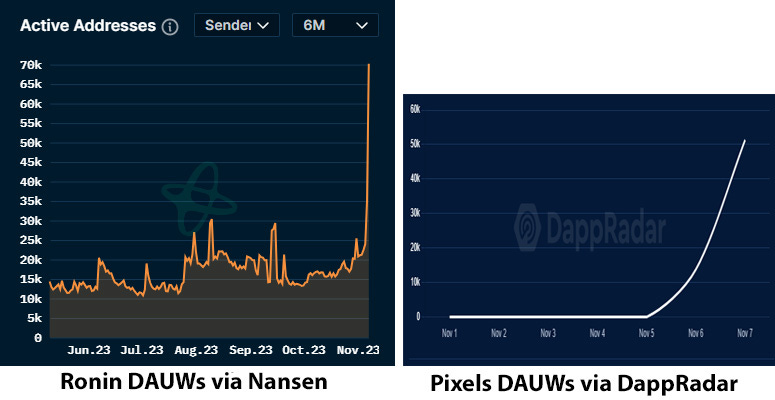 Commenting on this early momentum on X, Pixels founder Luke Barwikowski also pointed out strong monetization, saying "Pixels is slowly building recurring revenue and now has almost 5,000 VIP members paying ~$10/mo for premium features in-game."

Despite early days, Pixels has to be considered one of the most successful economic structures web3 has seen in 2023. The question is whether it can be sustained over time. Barwikowski is confident it will, adding, "Web3 CAN build sustainable business models."
Meanwhile, Ronin's RON token keeps its steady upward tract, alongside a general uptick for gaming tokens. In the last 7 days it's seen an overall increase by 43.5%, and is up 18% in the last 24 hours, according to CoinGecko.