Robot Cache takes on the used games marketplace through blockchain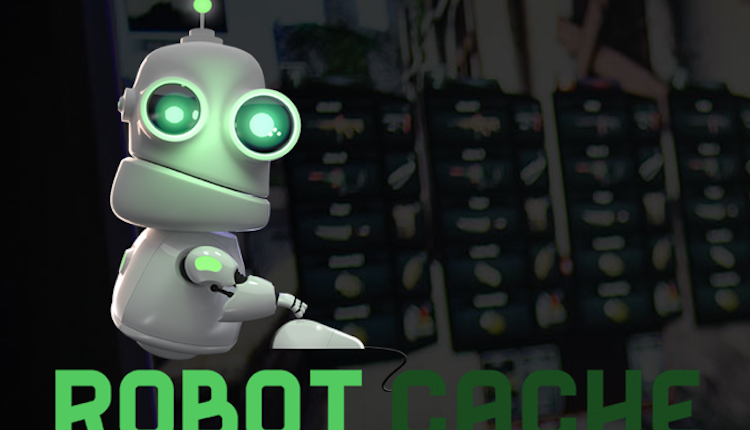 Brian Fargo's blockchain digital resale marketplace isn't entirely decentralised
RPG veteran Brian Fargo is a big fan of blockchain. The Interplay and InXile founder's current project is called Robot Cache.
Operating via a mix of cash, cryptocurrency (in this case its ERC20 token IRON) and store credit, Robot Cache is similar to other games marketplaces. But there's a twist – you can resell your digital games here. Several publishers have already teamed up with Fargo's outfit, including 505 Games, THQ Nordic, and Paradox.
Unlike many blockchain marketplaces, the publisher still technically owns the code you're selling on. What you're really trading is a license to play the game. To sell games on Robot Cache's marketplace, publishers have to sign on.
It's more centralised than the current system of selling physical games to brick and mortar stores. The Robot Cache storefront has to decide it wants your title on its system, and the game's publisher sets the terms of the entire transaction.
Mine for money off
Robot Cache takes a far smaller chunk of developer's revenue than other online stores. Where Steam and its contemporaries tend to take 30% of a game's sale, it opts for only 5%.
But users look to make up some of that in the system's mining service. Users mining through Robot Cache can earn store currency – trading their GPU power for money off games.
"We are the first to admit that this is an experiment," Robot Cache CEO Lee Jacobson told Polygon.
 "I suspect it will play out in ways we can't fully appreciate yet, but do believe new models will emerge. It's important to remember that while reselling physical games is normal, it's a big concept to allow resale of digital PC games and it requires the publisher's approval. We believe this has big potential to change the paradigm of digital ownership."