Alto Cryptogame Challenge – meet the final pitches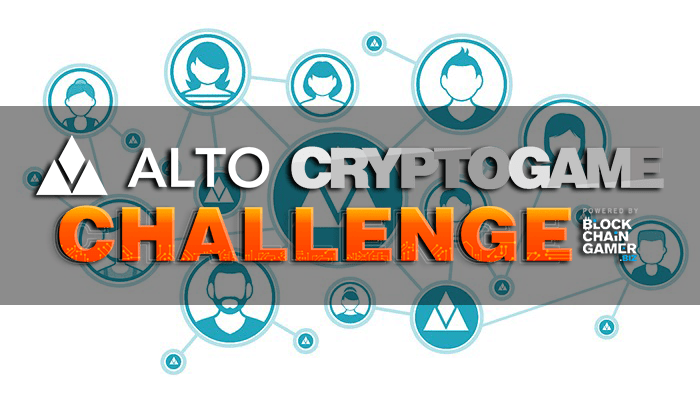 The winner will be announced at Blockchain Gamer Connects event in Helsinki
From over 30 applications, five were chosen to compete in Alto's CryptoGame Challenge.
With the closing of applications on July 4th, 30 applications were whittled down to just five. From there, the respective teams have from July 9th until August 31st to submit their game demos for one final round of judging.
The winners, along with being announced during the upcoming Pocket Gamer Connects / Blockchain Gamer Connects event in Helsinki, will win over $70,000 in prizes and business support to get them started on creating an Initial Item Offering.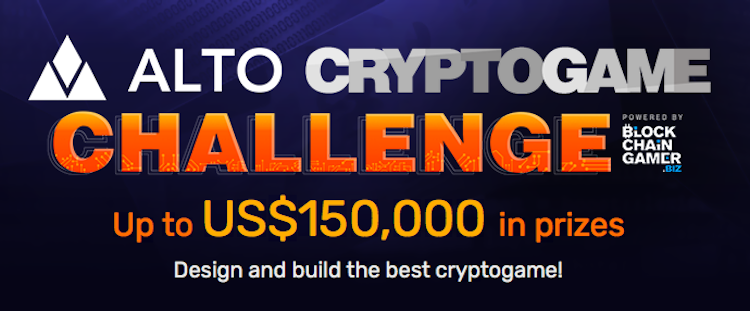 Here are the finalists
BioHackers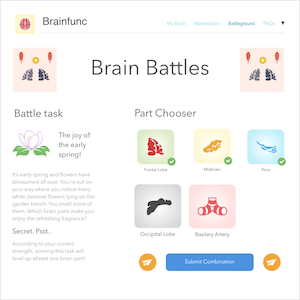 Consisting initially of only one man, Biohackers founder Tejas Nikumbh has an extensive line of experience in the tech industry and intended to design a blockchain-based e-learning game.
With the help of a team of advisors specializing in neurology and biology, Biohackers intends to create a truly anatomically correct game around that anatomy of the human brain.
The game takes advantage of blockchain through its series of collectible items like neurons and brain components, each of which is essential for obtaining all 13 elements of the brain.
According to the team, each brain part is linked to particular items on Alto's CryptoGame Challenge Loot marketplace. For example, connecting the Temporal Lobe, which is involved in auditory reception, is directly linked to sound-based skill cards like Haste Drums and Horn of Resounding.
Codeglue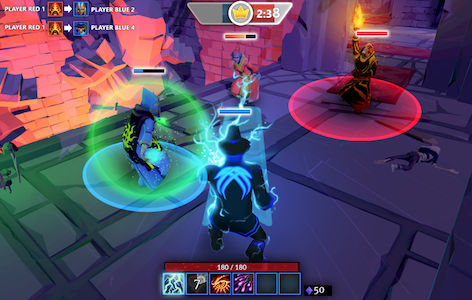 As a game developer, Codeglue built its reputation as a studio through games like Antegods, and Terraria, they have recently made a foray into blockchain with a team led by Peter de Jong with their game called 'Crown of Carnage.'
The game is described as a team-based collectible card action game with a focus on spellcasting, two teams of wizards enter the dungeon, collecting spell shards and battling creatures.
The players will be able to select their main spell caster, customizing their playstyle and entering the dungeon with their set of spell cards. The team-based gameplay is integral as it encourages synergy between players, requiring them to match their skills and items to succeed.
NFT's are widely available in the game in the form of spell shards, items, including those from Alto's Loot marketplace such as cards, equipment, and unique wizards.
Ugarsoft
While predominantly operating as an ICT firm, the Nigeria-based Ugarsoft has put together a blockchain development team consisting of Finnish and Nigerian designers.
Their finished product is CryptoBarons, a multiplayer RPG and strategy game in which players mine gold, train soldiers, and battle rival players.
The wealthiest and most powerful players can then become 'Barons' receiving commission from transactions made by other players. Within the game, workers, soldiers and buildings function as ERC721 tokens which can be accumulated by earning them in battles against other players.
Challenge Loot will appear in-game as rare items, providing unique boosts for the player's nation, such as extra food rations or increased damage to enemies.
Digital Token Alliance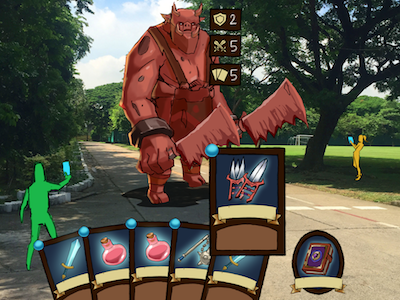 Initially founded in Germany but since moved to Thailand, the Digital Token Alliance is a mixture of blockchain enthusiasts and experienced game developers. In the past, the DTA has made forays into Artificial Intelligence and even Augmented Reality.
Their game, developed under the leadership of Frank Duffner, Loot Hunt is set up as blockchain gamings response to Pokémon Go!, functioning as an Augmented Reality card game.
In the game, players can work with others in co-op boss battles. The game also takes advantage of AR in generating quest lines based around real-world locations next to the player, completing them can give the player access to loot and battle creatures called 'Titans' in game.
Kiokumushi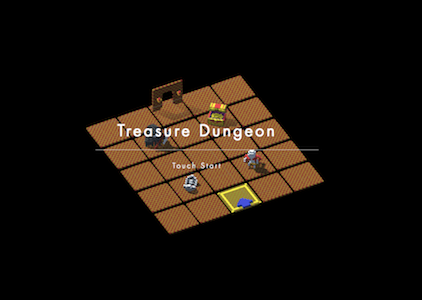 Consisting of a four-person team, Kiokumushi aims to demonstrate the potential that blockchain has to develop unique, engaging, and highly addictive games.
Their game called Treasure Dungeon operates as a collection of 5×5 dungeons with players moving one square at a time until they reach the exit.
If the player lands on treasure, it gets added to their existing spoils, but if they land on an enemy, their health goes down to zero, losing them all their treasure in the process.
Crypto-items make an appearance in the game in several ways, the first being as guardians that players can hire and keep as ERC721 assets. Along with these, the ACC Loot is made available in the game as rare treasure, giving players unique stat boosts in-game.
To find out more about Alto's CryptoGame Challenge, check out our interview here.
Continue the discussion in our Telegram group and don't forget to follow BlockchainGamer.biz on Twitter, Facebook, and YouTube.